Digital enterprise
Anime and gamers club hosts first tournament of 2017-2018 school year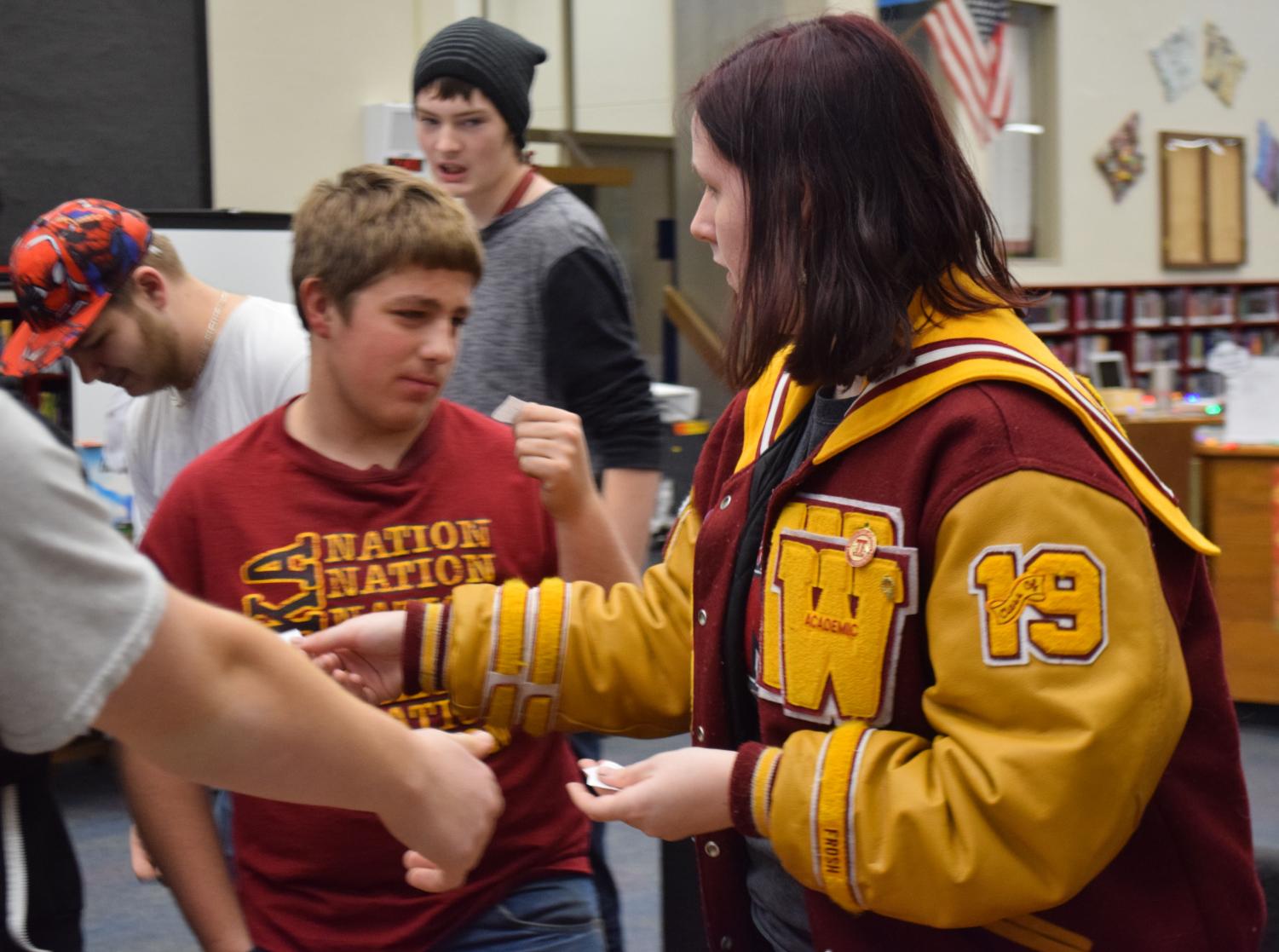 On Dec. 1, the Anime and Gamers club hosted a Super Smash Bros gaming tournament in the library after school. It was led by student host and club president Kathryn Marshall with help from advisors Jennifer Scott-Burns and Krista Bradley.
The tournament served as a platform for Marshall to raise awareness about Anime and Gamers club, and was the first of many prospective tournaments.
"It was all Katie Marshall's idea, so we let her take the lead," Scott-Burns said. "She organized everything, and when she did that, Ms. Bradley and I took it to Garrison for approval."

After Marshall worked with Bradley and Scott-Burns to receive administrative approval, the rest of the club came together to help plan the tournament.
"It's a way for kids who have a common interest in either anime or gaming, and by gaming I mean either they game on a computer, they game on systems, or they do board games," Scott Burns said. "Sometimes, Katie will stop for a few minutes and ask 'hey is there anything we want to do?' like this tournament."
Marshall soon began advertising her club's event around the school, which lured in some people who were not even in the club.
"There were posters everywhere, and I said 'why not?'," freshman Eric Duong said. "I did it for fun."  
Although he is not in the club, Duong was the winner of the tournament. He went against four different people in the fighting game Super Smash Bros and won each game.
"Last year there was supposed to be a Smash tournament, but there wasn't so I joined this one to make up for it," Duong said. "I didn't really have a strategy, all I did was throw the competitor around. I felt surprised because I didn't expect to win."