Passing on the pride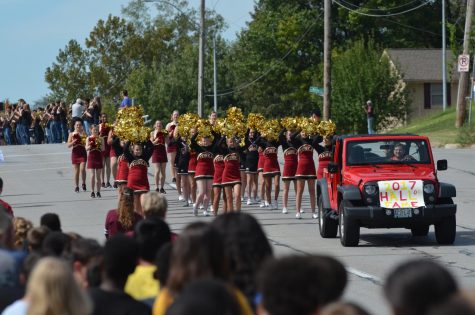 The Winnetonka cheer squad crests the hill in front of a crowd of elementary school students during the Sept. 29 homecoming parade through the Maple Park neighborhood. The parade was the first homecoming parade that has taken place in the area surrounding Winnetonka. Activities, Clubs, and Sports participants built floats to show off to the community in order to promote excitement for the first varsity football game to be held at Winnetonka's field. Future Griffins from Winnetonka's feeder schools were able to view the parade during the school day.
"We want to have more school spirit so we have to promote that them [feeder school students] so that they can get excited to come to Winnetonka," junior cheerleader Max Nastasi said.
Photo by Allison Schoonbeck.