Song from a princess
Hang on for a minute...we're trying to find some more stories you might like.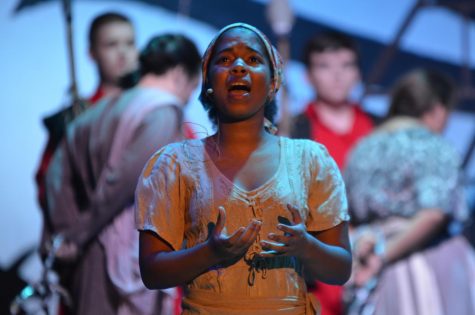 Junior Julia Madison, as Aida, sings about her homeland, Nubia, which has been taken by the Egyptian Empire. The cast of "AIDA" rehearsed for their big performances on Nov. 16, 17, and 18. They rehearsed in full costume and makeup and used every prop to make sure that they were ready. The cast worked for months before their first performance. After the second show the cast celebrated by eating dinner together at Buffalo Wild Wings.
"I love my role," Madison said. "I love how strong and independent she is. When she is dedicated, she goes after it."
Photo by Derek Walsh