Scream!
Hang on for a minute...we're trying to find some more stories you might like.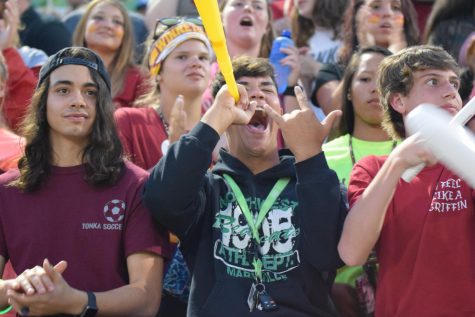 At the Aug. 18 football game against Park Hill South, senior Mario Popovic screams out to support the team on the senior wall. It was the first game of the season and the seniors were looking forward to sitting atop the wall to continue the Tonka tradition. Popovic was yelling after a good play by the Griffins.
"[I loved] being able to sit and be a leader and bring support to your team," Popovic said.
Photo by Hani Yousif