Clap it up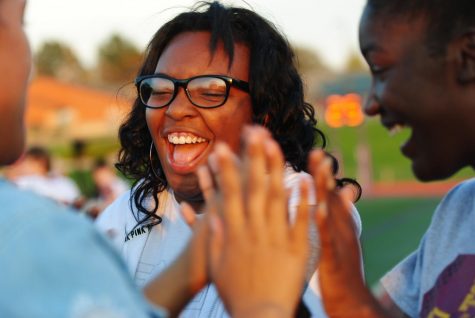 Football managers sophomores Alana Murillo-Rodriguez, I'Mari Rhodes-Hayward and Nicole Bolton perform their Last Game Ritual on the sideline. The three managers spent every  weekday after school together handing out waters and recording film for the football boys. The after school practices were paired with weekly Friday night varsity games.
"My favorite part of managing is playing around with the managers," Bolton said.
Photo by Evelyn Brecke.