Expanding horizons for NHS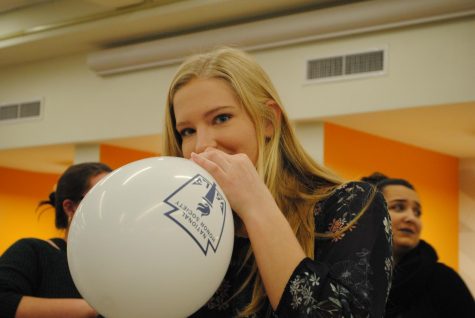 Senior Dara Fitzmaurice pops balloons after the NHS induction ceremony in the cafeteria on Nov. 8. Before the reception, students attended a NHS induction ceremony. Afterwards, students and their families went to the cafeteria to socialize, enjoy some cake and punch and pop balloons for entertainment as they cleaned up.
"It was an awesome experience to induct these people that have done so much to get in," Fitzmaurice said. "I know a lot of them personally, so I know in the future I can trust them to keep NHS active. I look forward to doing service with the new inductees and proving that being in NHS really is an honor."
Photo by Kelsey Cowden.