Day for doctors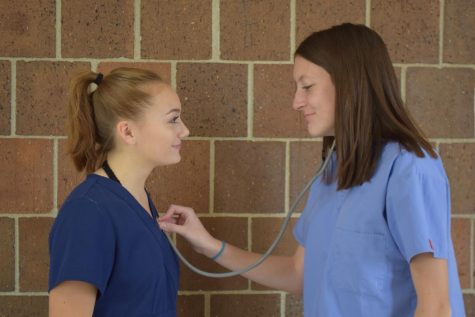 The halloween spirit week leading up to the Student Council Haunted House welcomes many different types of people on Oct. 27 as students dress up for fandom day including juniors Emma Jameson and Makenzie Jackson. The girls got together with three other junior girls and dressed as characters of Grey's Anatomy to show that they are fans of that hit TV show. Some of the girls went to thrift stores, while others had scrubs on from participating in the medical program through NCAPS and decided to keep them on to participate.
"I thought leaving my scrubs on and participating in spirit week by showing off my favorite TV show, Grey's Anatomy, would be fun," junior Kaye Vandendaele said.
Photo by Ashlyn Bunch.