Sharing their thoughts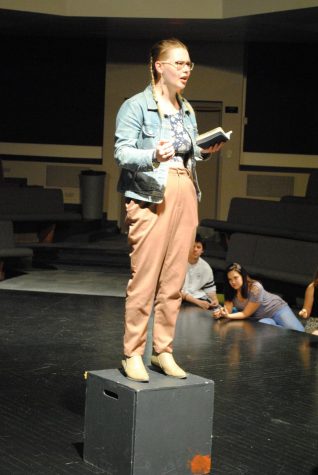 During the Theater IV class senior exhibition, "And They Said," held in the Little Theatre on Nov. 9, senior Danielle Dodd performs a poem that she wrote. Throughout the night, seniors shared their opinions on important topics and told stories from their lives. Topics included Planned Parenthood, the last election and the LGBTQ+ community.
"If you know me then you know that I'm pretty loud-mouthed about what I think," Dodd said.
Photo by Erica Burnett.