Sharing their thoughts
Erica Burnett, Contributing writer
November 11, 2017
Hang on for a minute...we're trying to find some more stories you might like.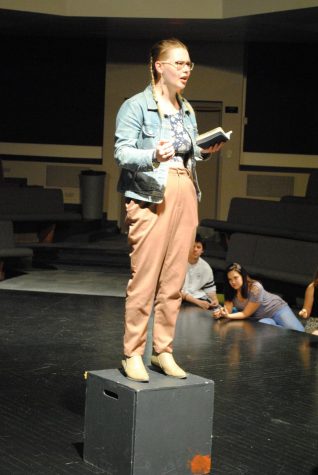 During the Theater IV class senior exhibition, "And They Said," held in the Little Theatre on Nov. 9, senior Danielle Dodd performs a poem that she wrote. Throughout the night, seniors shared their opinions on important topics and told stories from their lives. Topics included Planned Parenthood, the last election and the LGBTQ+ community.
"If you know me then you know that I'm pretty loud-mouthed about what I think," Dodd said.
Photo by Erica Burnett.