Pin and win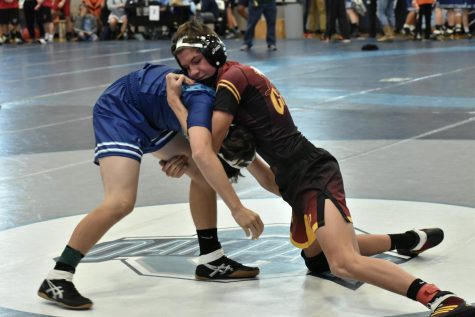 Junior Tanner Eslinger wrestles during a JV wrestling tournament held at Oak Park High School on Nov 25. Eslinger won the match in the third period with the points ending at 7-6. Eslinger had a back injury last season, and this was his first match back since the injury and managed to pull out a win.
"It was great to be able to get a win after being out for so long," Eslinger said. "My team has been so supportive and had my back through everything."
Photo by Makenzie Jackson.