Big wins in Texas
Erica Burnett, Contributing writer
November 19, 2017
Hang on for a minute...we're trying to find some more stories you might like.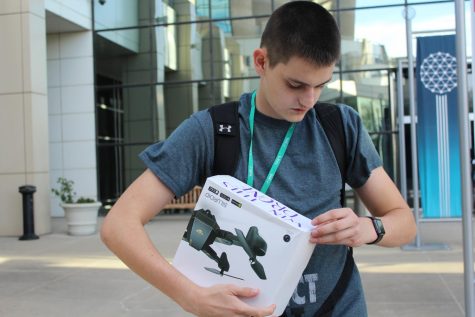 During the journalism convention in Dallas, Tex. on Nov. 17, sophomore Carson Smith wins a drone. After entering a competition held by K-State University Smith's name was randomly selected. This was the first time he has ever won a raffle.
"It was really cool winning the drone because no one ever expects to win something from a raffle and I guess I got lucky," said Smith.
In addition to the drone win, Tonka News Online won 8h Place in  Best of Show in competition with the hundreds of other high schools across the nation competing. Griffin Rites Editor-in-Chief Katie Bullock was also recognized for her national Story of the Year feature story she wrote last year entitled "Saving Superman."
Photo by Erica Burnett