Sing your heart out
Erica Burnett, Contributing writer
December 9, 2017
Hang on for a minute...we're trying to find some more stories you might like.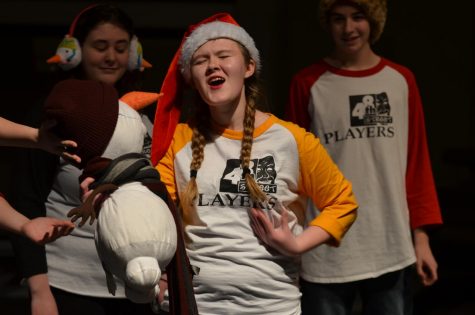 While performing during the Viva La Improv show held in the Little Theatre on Dec. 7, senior Helen Adair lip syncs a song to a stuffed animal. For the final show of the first semester the 48th Street Players decided to have a Christmas themed show. Each game the two teams played, they were given Christmas themed characters or stories. When the time came for the lip sync battle the teams choose Mariah Carey's "All I Want For Christmas Is You" and Eartha Kitt's "Santa Baby."
"I felt like the star and it was great to let my inner Mariah Carey shine," Adair said.
Photo by Erica Burnett.