One on one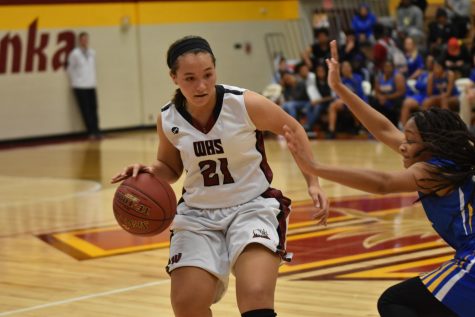 Senior Jadeci Thomas stops short to cut around a defender in the first Winnetonka Girls Basketball Invitational game on Nov. 28. The tournament is held annually and is a way for students to get involved and show their Tonka pride. Even though the Griffins lost to Center High School by 13 points, spectators still had fun supporting their peers.
"I get to cheer on my friends as they play during the game," sophomore Anna Scanlan said. "Having school spirit is important because it makes your high school career more enjoyable."
Photo by Allison Schoonbeck.