Dribble for the win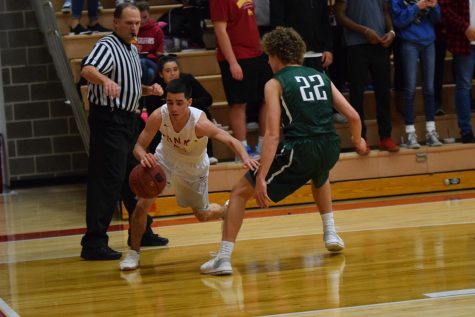 Junior Ben Ahmic dribbles down the court just before shooting a layup to score at the first basketball game on Nov. 21. The team won the game against Lafayette High School with a final score of 68-65. The student section was loud and standing the entire game as the boys basketball team fought in a close game.
"We played really well, we executed," Ahmic said. "The team [Lafayette High School] is really good, the best team we'll play this season, and we beat them."
Photo by Ashlyn Bunch.