Testing for excellence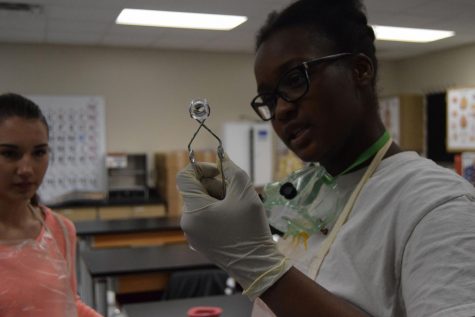 Freshman Yudita Lubani examines her tube of mashed sweet potato to see if the Benedict's solution used suggests that there is gluten in the food.  In classes at Winnetonka on Nov. 21, students listened to teachers' lectures, worked on their assignments, and took tests but not in College Principles of Biomedical Sciences in Jeffrey Janzen's class. The class had been looking forward to this lab, as Janzen instructed students to bring in their own foods to test for gluten, lipids, carbs,  and protein in different stations. The Benedict's solution that Lubani used is  to test for gluten. The students eagerly observed their own and others food as they made their way through each testing station.
"Testing for glucose in food really shows you face-to-face with what you're eating," Lubani said.
Photo by Ashlyn Bunch.