Tears and needles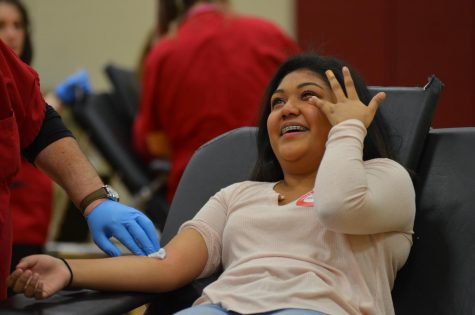 Junior Montserrath Damian holds back the tears as the nurse pulls the needle out of her arm. Damian signed up to donate blood at the annual fall blood drive held in the lower gym on Nov. 8. The blood drive is put together and run by the Leadership Class. They register students, sit next to them and hold there hand for comfort if needed, and provide snacks for after students donate blood.
"I was thinking, 'Stop being a baby do this! You got this'," Damian said.
Photo by Hallie Stamper.