Putting it all together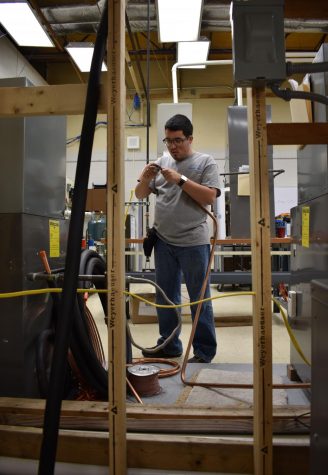 Senior Payton Stephenson fixes the pipe for an air conditioner while attending the HVAC program at Northland Career Centers on Dec 7. During the HVAC program, students learn electrical, wiring, sheet metal, plumbing and piping.
"It gives them a solid foundation for a skill trade in the HVAC industry," HVAC teacher Jacob Blankenship said. "They learn life skills in here."
Photo by Mackenzie Jackson.