Fixer upper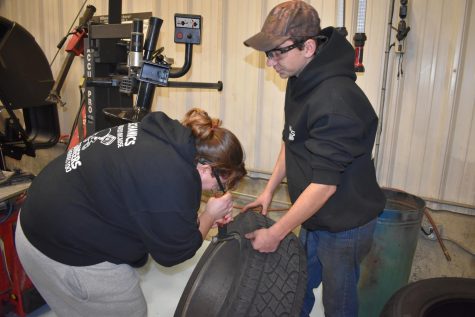 Senior Rayann Murray and Oak Park senior Devin Smith take the wheel out of a tire during a day of work at CTech on Dec. 7. The two were working on replacing the tires on a Ford F150 truck.
"We learn bumper to bumper mechanics," Murray said. "We learn to fix anything on a car, we basically do everything."
Photo by Makenzie Jackson.