Dissection day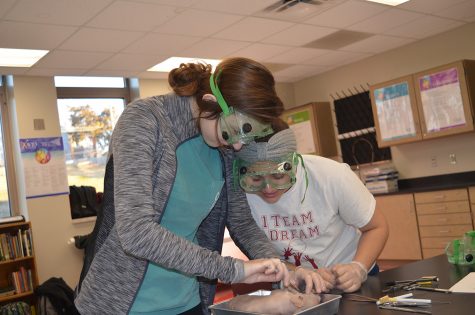 In biology class on Dec. 6, juniors Angela Sluder and Sancia Reynaga dissect a pig. Biology teacher Marc Asquith's classes had been learning about body systems and the way the systems function. By dissecting the animals, the students were able to get a closer look into how the body works.
"I liked how everyone was freaking out about the gross things, but actually had a good time, except for the smell," Reynaga said.
Photo by Maggie Williams.