Collecting to clean
Office staff host annual 'Tree of Clean' hygiene kit drive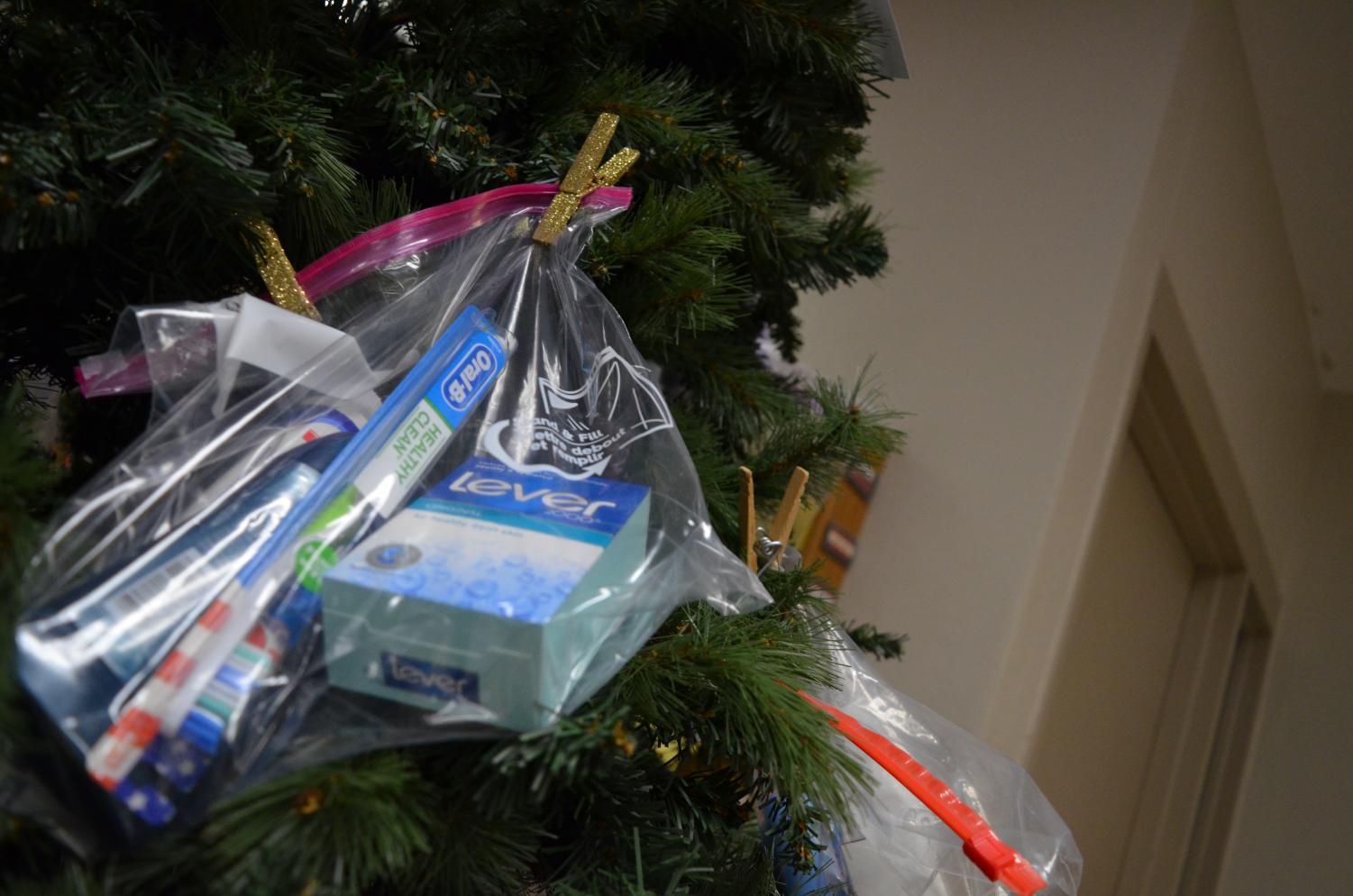 For the sixth year, the office staff is hosting their annual 'Tree of Clean' service project. Students and staff can bring in hygiene items to decorate the tree in the main office until Nov. 20.
Originally called the 'Tree of warmth,' the project began in 2011 as faculty contribution to the then school-wide 'Possibilities Project' which was hosted by each advisory class.  
"About six years ago we did this thing called the 'Possibilities Project' where every advisory class did some kind of community service whether it was for the school or the community or the world," administrative assistant Pamela Wiltfong said. "There's about 79 of us who aren't teachers or just don't have an advisory class but we still wanted to do something so we started what was then the Tree of Warmth."
Although the annual tree decorating began as a collection for coats, gloves, hats and scarves for students, it has since evolved into a drive for hygiene items. This year, the office staff has asked for donations of  conditioner, deodorant, shampoo, soap, toothbrushes and toothpaste.
"We've had a lot of people get involved which is really heart-warming," Wiltfong said. "We've had students bring in bags of hygiene items. The other day one of the members [office staff] who is an extreme couponer brought in just dozens of all different kinds of things, almost three crates full. I mean, she brought in soap and shampoo and so many bars of soap that we actually have stopped asking for soap now."
All donations will go to the counseling offices where they will be distributed back to students in need.
"We don't always realize that we take things for granted," Wiltfong said. "I always have a toothbrush and probably one or two spares. But some people don't have one and we're their source."
Students in need of hygiene kits can should speak with resource specialist Shelly Meinke in the counseling office.