Walk of (Fame)ily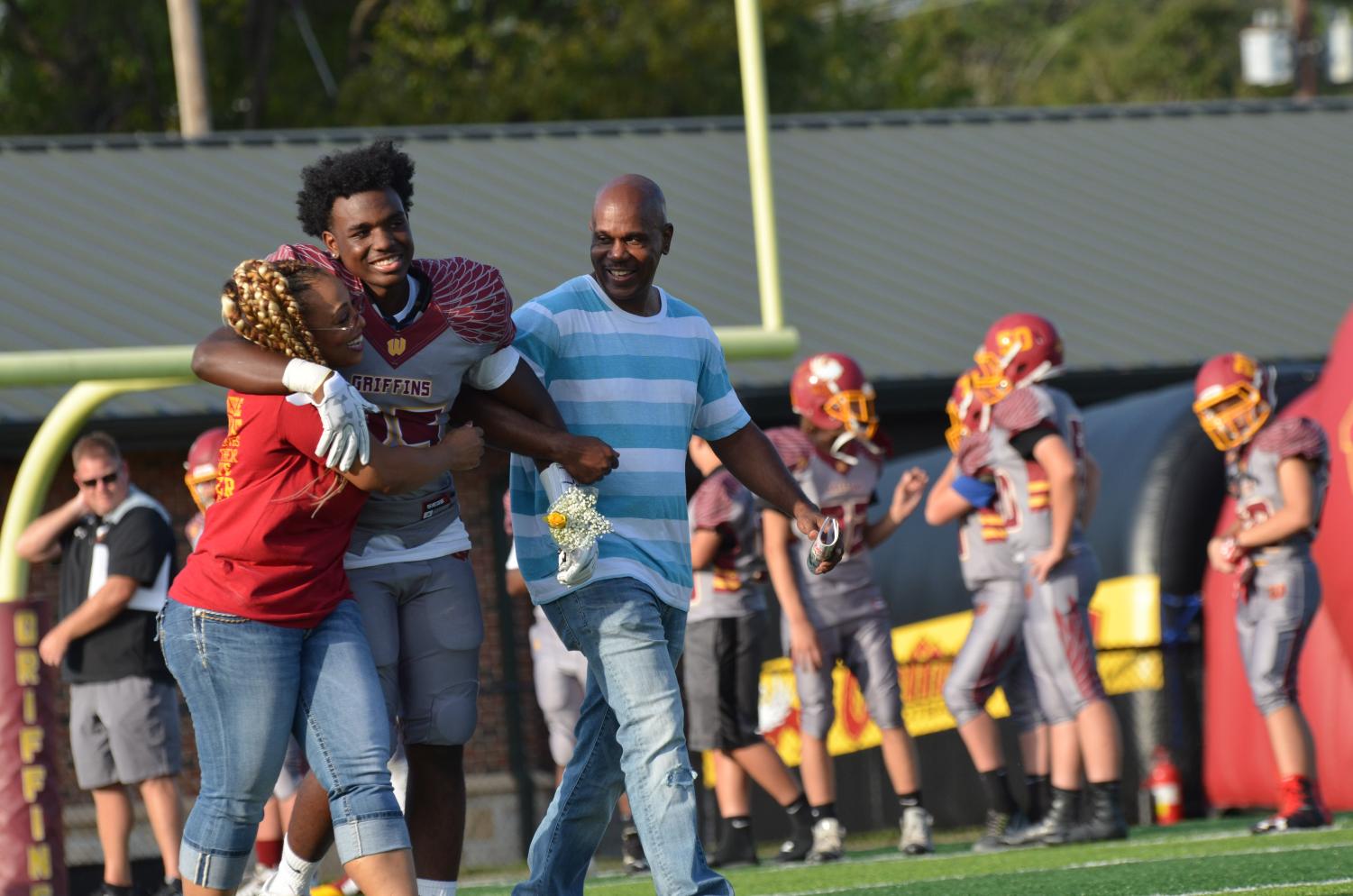 Kevin Greene walks across the field with his parents during varsity football senior night held at the District Stadium at North Kansas City High School on Aug. 25. After four years, Kevin took his turn to walk out on the field and be recognized for his dedication to the football team.
"It felt so good to be recognized for my years of football with my Tonka family," Greene said.
Photo by Evelyn Brecke.