The yearbooks are in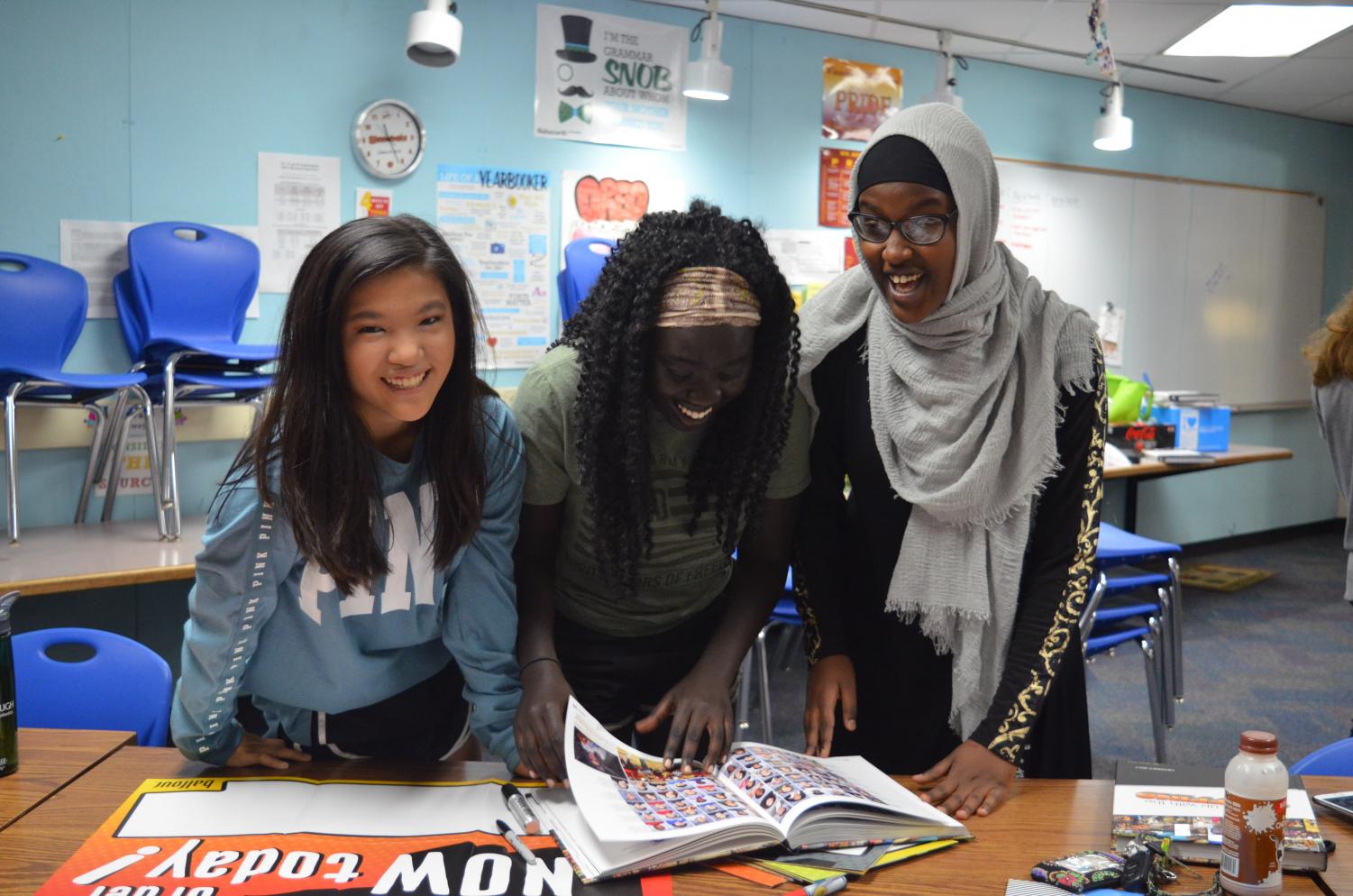 Juniors Anna Rockers, Ruman Ahmed and Piath Mourwal read through the 2016-17 yearbook for the first time. The girls were a part of the Odyssey staff and had worked on the book all year. After 11 months, the yearbook "Keeping Up With the Griffins" was delivered on Aug. 4.
"This is what really makes all the late nights and deadlines worth it, finally seeing the finished product we have been dedicated to for so long," Mourwal said.
Photo by Makenzie Jackson.