Pushing past the tackle
Hang on for a minute...we're trying to find some more stories you might like.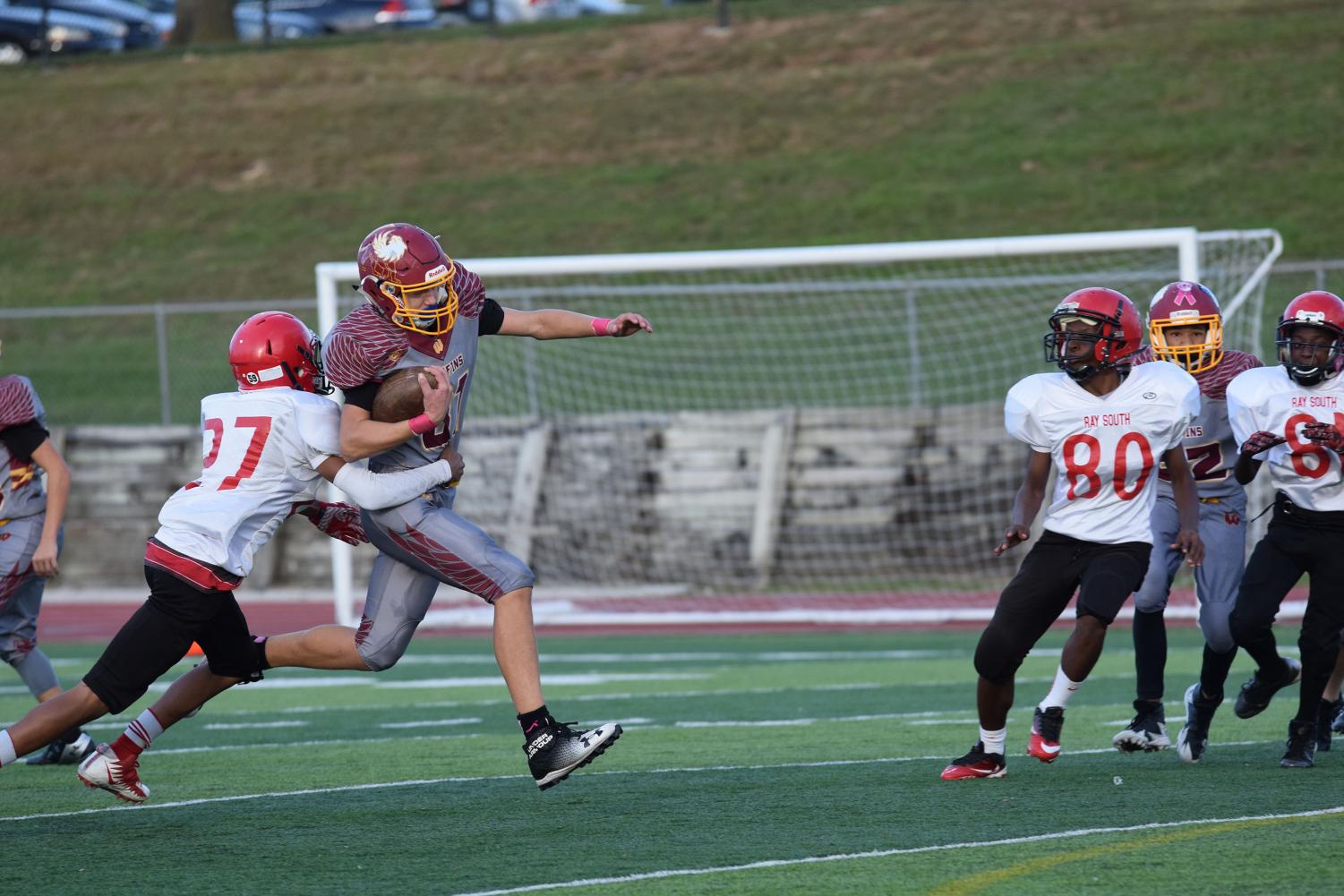 During the last freshman football game against Raytown South, freshman Mark Waller runs the ball down the field on Oct 18. The team went on to lose the game 0-46. In a speech after the game, coach Kevin Griffith encouraged the boys to try new sports for winter and spring and to come back next year.
"We didn't do so good this year, but we have next year coming. Hopefully all of our players stick together," Waller said.
Photo by Erica Burnett.