A jump for success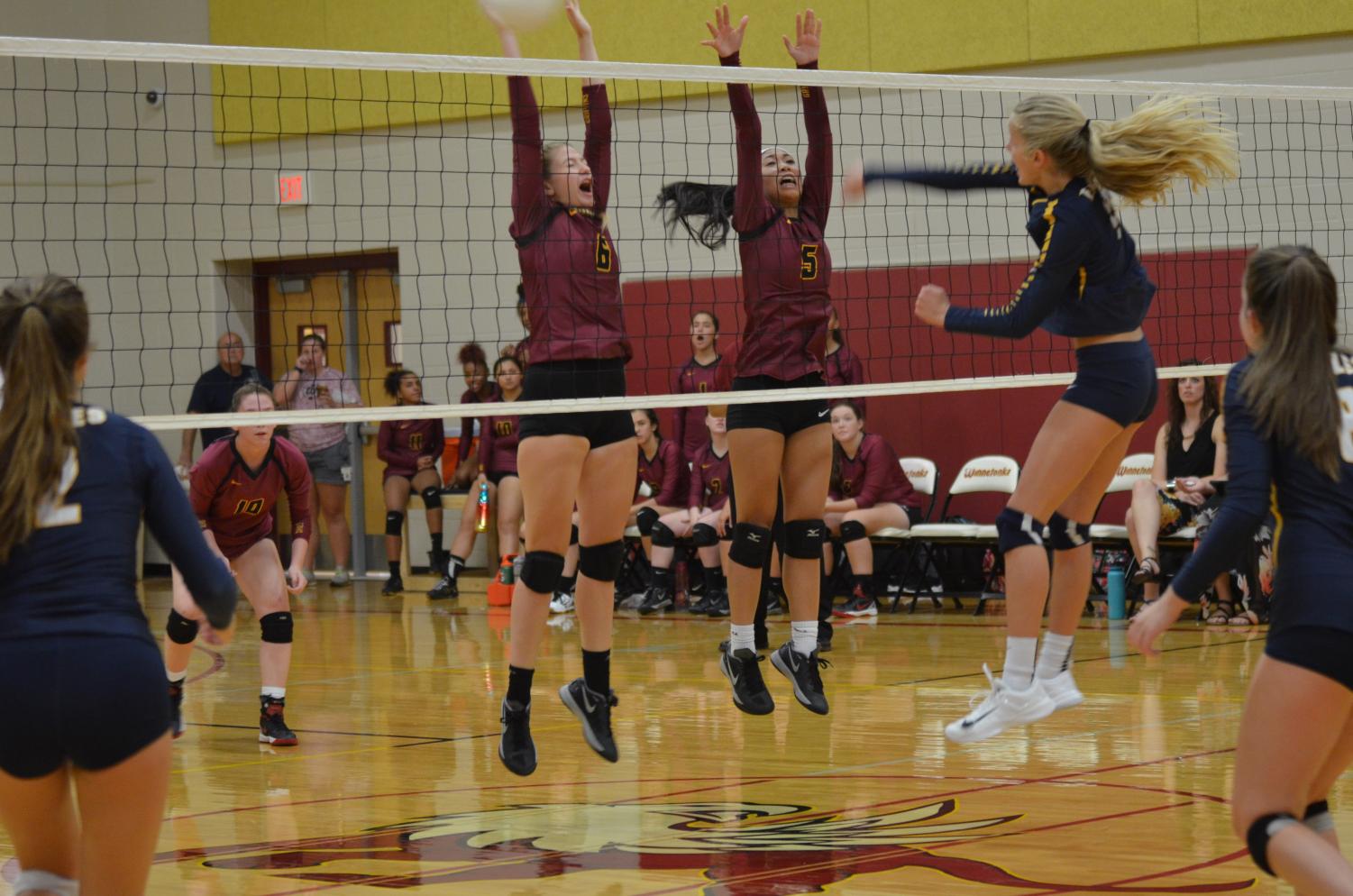 Junior Ashlyn Bunch and sophomore Erika DeGuzman block a hit by their Liberty North opponent in the Auxiliary Gym on Aug. 23. After the block, the ball fell on Liberty North's side and Tonka got a point. The girl on the other team was trying to spike it to score a point, but didn't manage to make it past the block.
"I've been working really hard on my blocking with coaches," Bunch said. "So, I was really proud whenever I blocked the girl from Liberty North."
Photo by Maya Smith.