Come home with me?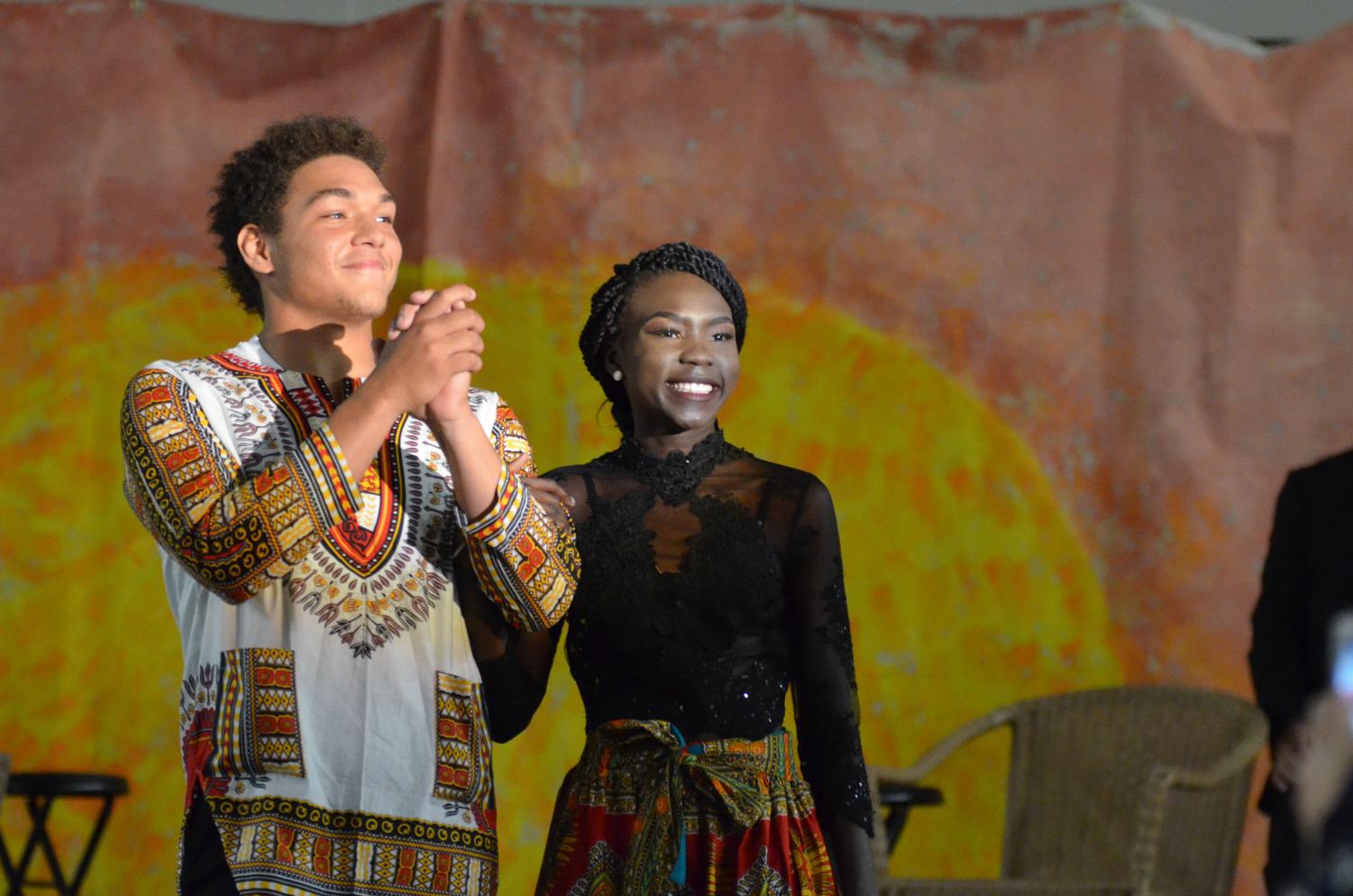 Homecoming candidates seniors Michael Small and Lily Abdulla walk down the aisle at the homecoming formal assembly on Oct 2. After being introduced, Small grabbed the microphone and formally asked senior Kayce VanHouten to homecoming. VanHouten stood up in the crowd and said "yes."
"I felt really bad for a minute because I had been yelling at him and complaining all week for him not asking me," VanHouten said. "I was really surprised when he did it. He's not one to show emotions especially in front of a large crowds, let alone the whole school. I was completely shocked. I held back tears of joy until I looked down and saw both Michael's mom and my mom crying. I was really happy he asked me the way he did because I know I'll never forget that day."
Photo by Hallie Stamper.