Hit me with your best shot
Alyssa George, Contributing writer
September 18, 2017
Hang on for a minute...we're trying to find some more stories you might like.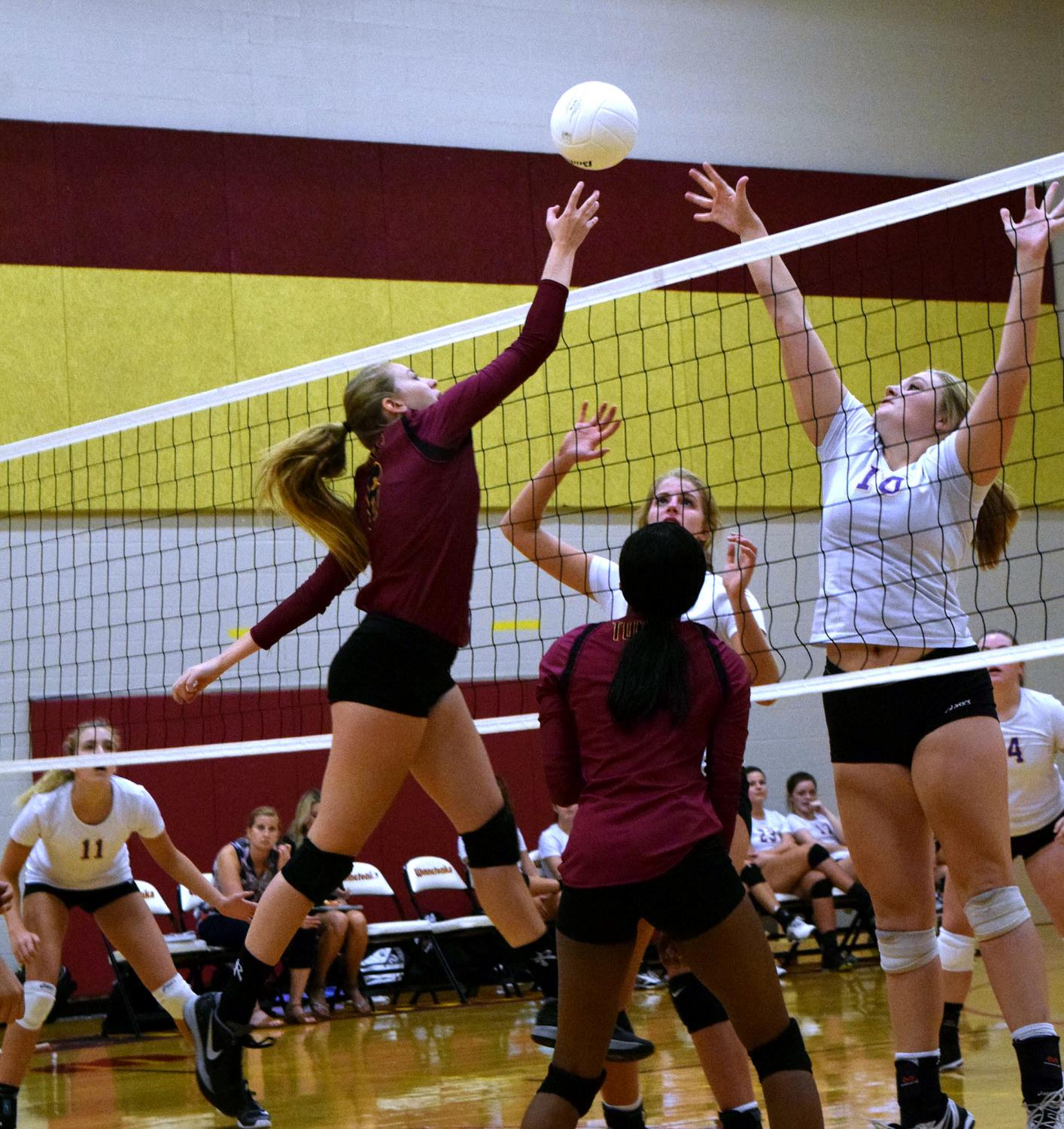 Junior Ashlyn Bunch hits the ball over the net with the tips of her fingers at a home game in the Aux Gym on Sept. 14. With the score at 24-20, the team needed one more point to defeat North Kansas City High School. The crowd was standing on their feet the entire time. The sound of screams echoed as Bunch scored a point. All that was heard was "T-O-N-K-A. We are TONKA!"  
"It was the best game I have ever been too," junior Justin Strohm said. "It was cool that the entire crowd was very involved in the entire game."
Photo by Alyssa George.