Sing loud, sing proud
Hang on for a minute...we're trying to find some more stories you might like.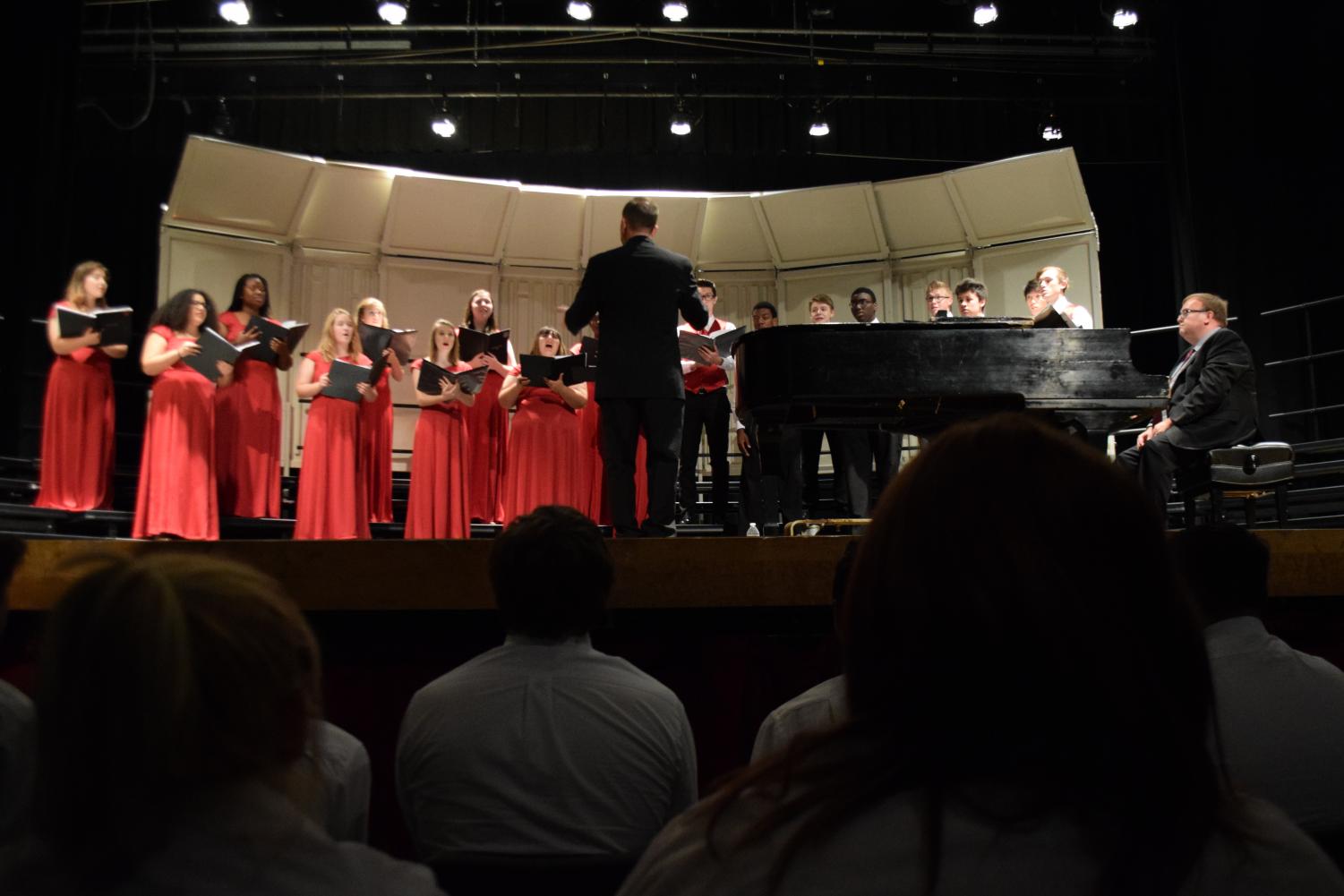 A Cappella Choir students sing in harmony a song about being a train on Oct. 17 at the fall choir concert. One by one, each choir group got a chance to sing three songs for the full auditorium. The show contained three solos, including one from freshman Jordan Prince.
"I was nervous but very excited at the same time," Prince said. "I couldn't wait to get up there, but at the same time, I wanted it to be over already."  
Photo by Derek Walsh