Back on the court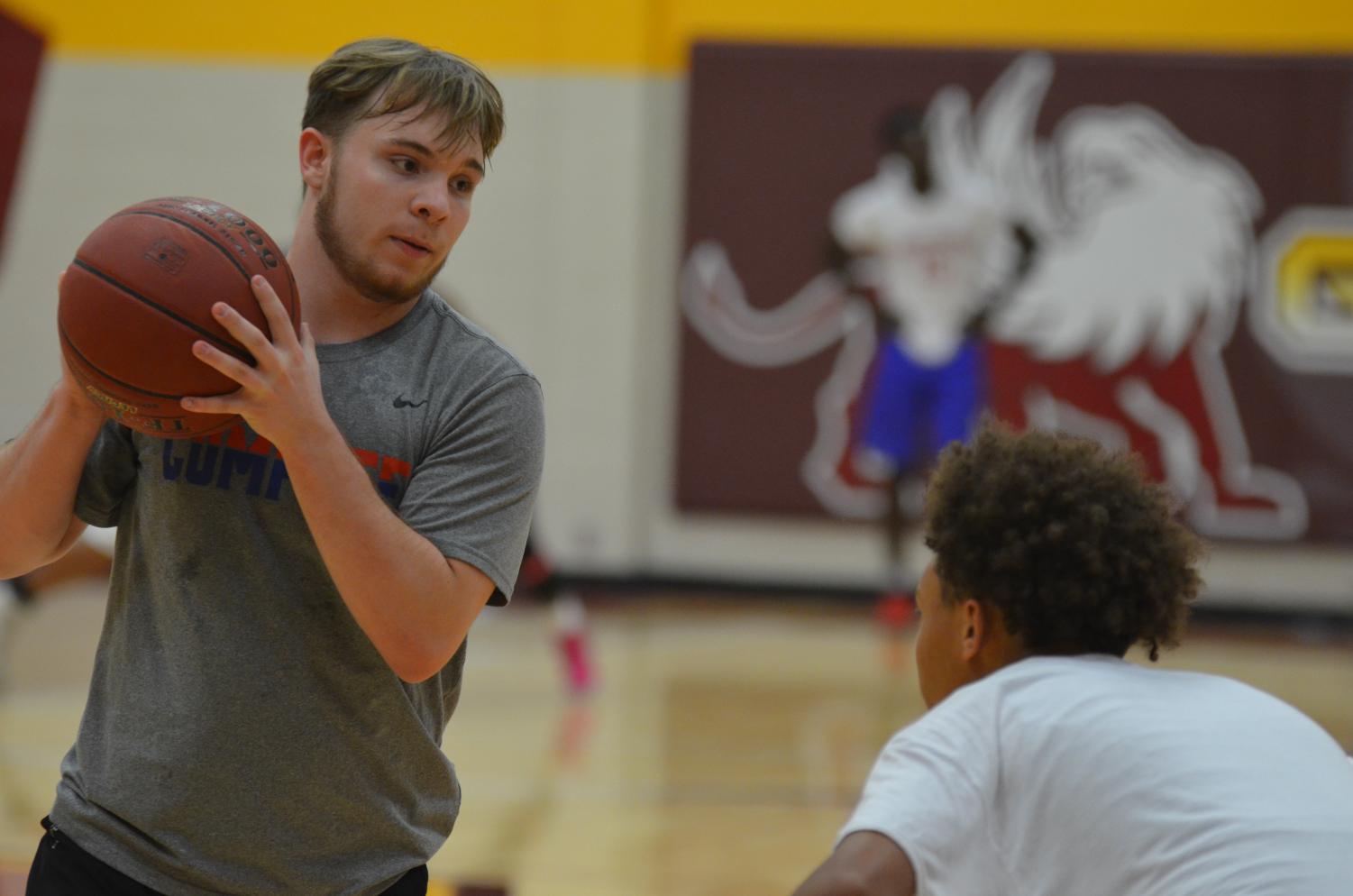 During boys basketball tryouts on Oct. 30, sophomore Maximus Hook defends against sophomore Jackson Moss. The players began with a few running drills, then played one-on-one matches and ended with a full-court basketball game. Hook and Moss were both selected to be on the team.
"This coming year is exciting," Hook said. "Everyone should try to make it to a few games because we're going to be doing some good things this year."
Photo by Carson Smith.