Shooting for a spot
Carson Smith, Contributing writer
November 3, 2017
Hang on for a minute...we're trying to find some more stories you might like.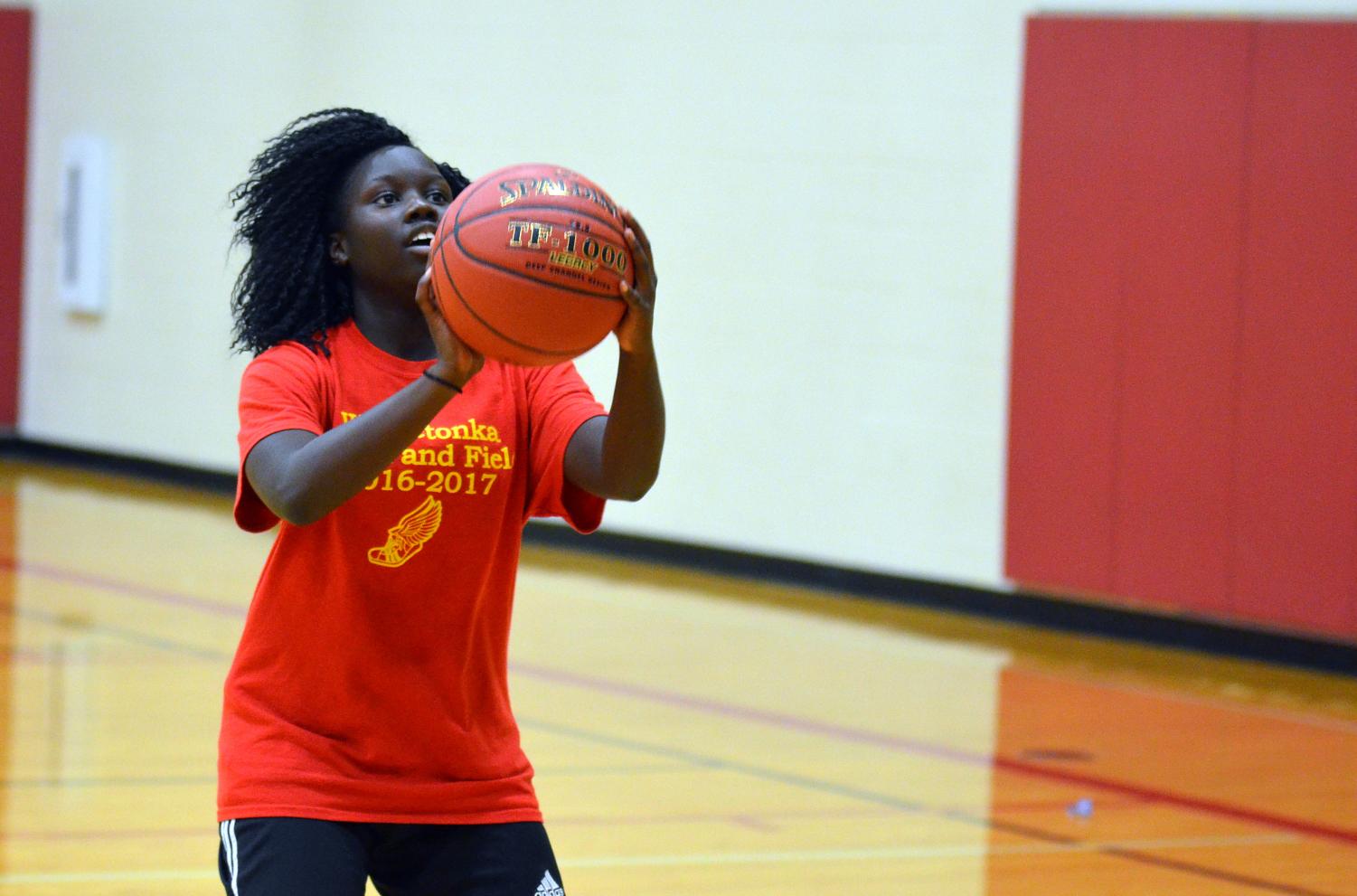 During girls basketball tryouts on Oct. 30, sophomore Evana Loukawila gets ready to take her shot, hoping for a spot on the team. The girls did a variety of drills, including  passing, shooting, and running. Loukawila was selected for the team after three days of tryouts.
" I feel that the team is going to do pretty  good this year because we all work together and all have fun," Loukawila said.
Photo by Carson Smith