Rising to the top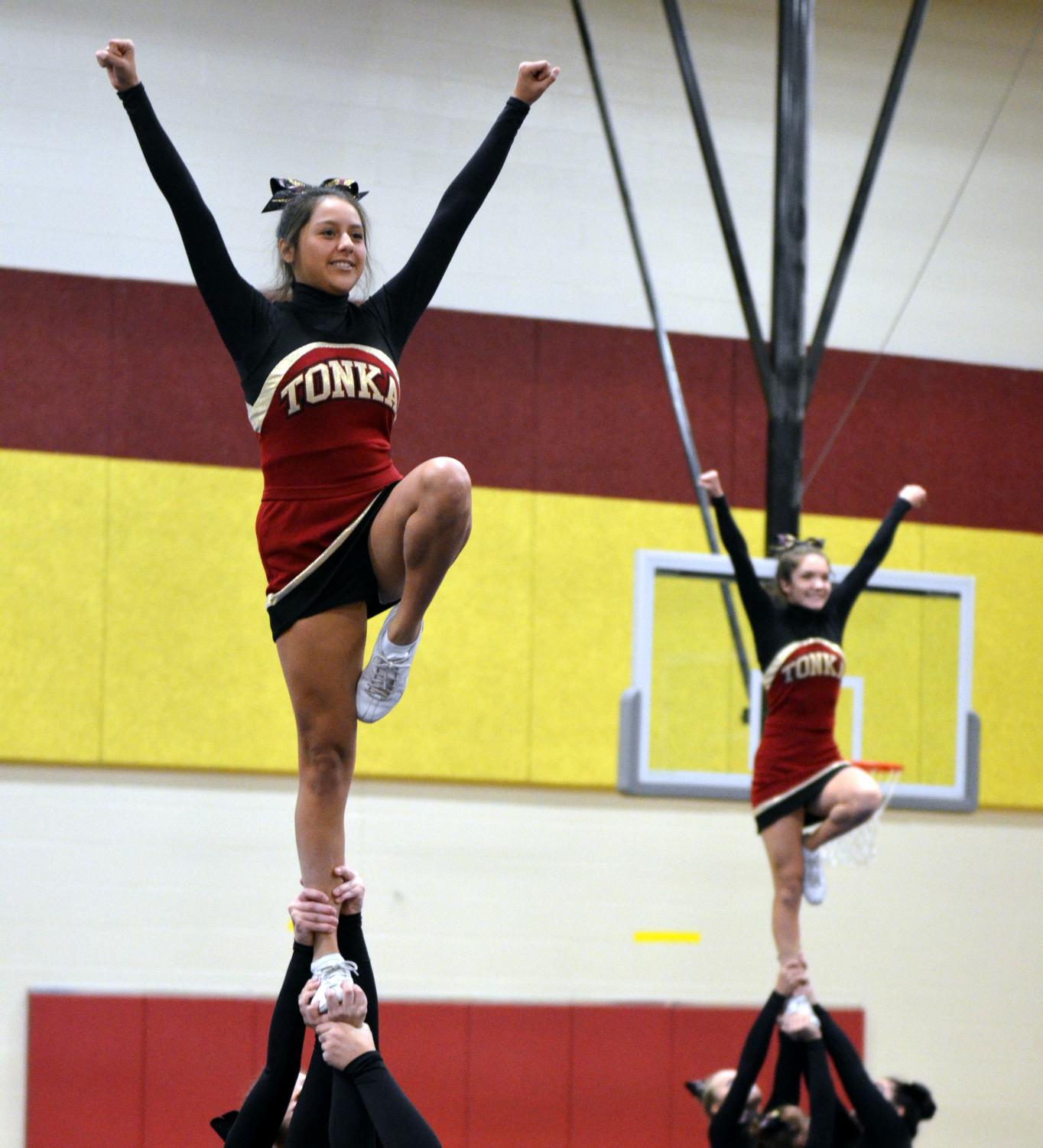 Juniors Emily Grady and Maddie Whistler are held up in a lib stunt at the Cheer Mock in the Tonka Aux gym on Oct. 24. The Varsity Cheer team hosted a mock performance to prepare themselves for the State competition on Oct. 28. At State, the team took 2nd place in the 4A small division. Grady and Whistler are flyers on the Varsity squad.
"Being a flyer is really fun, but it can be stressful. If you don't hit the stunt, most of the time it's the flyer's fault," Whistler said. "But when you hit something really hard, it feels so good and nice to have people so excited for you."
Photo by Maggie Williams.