Blood, sweat and cheers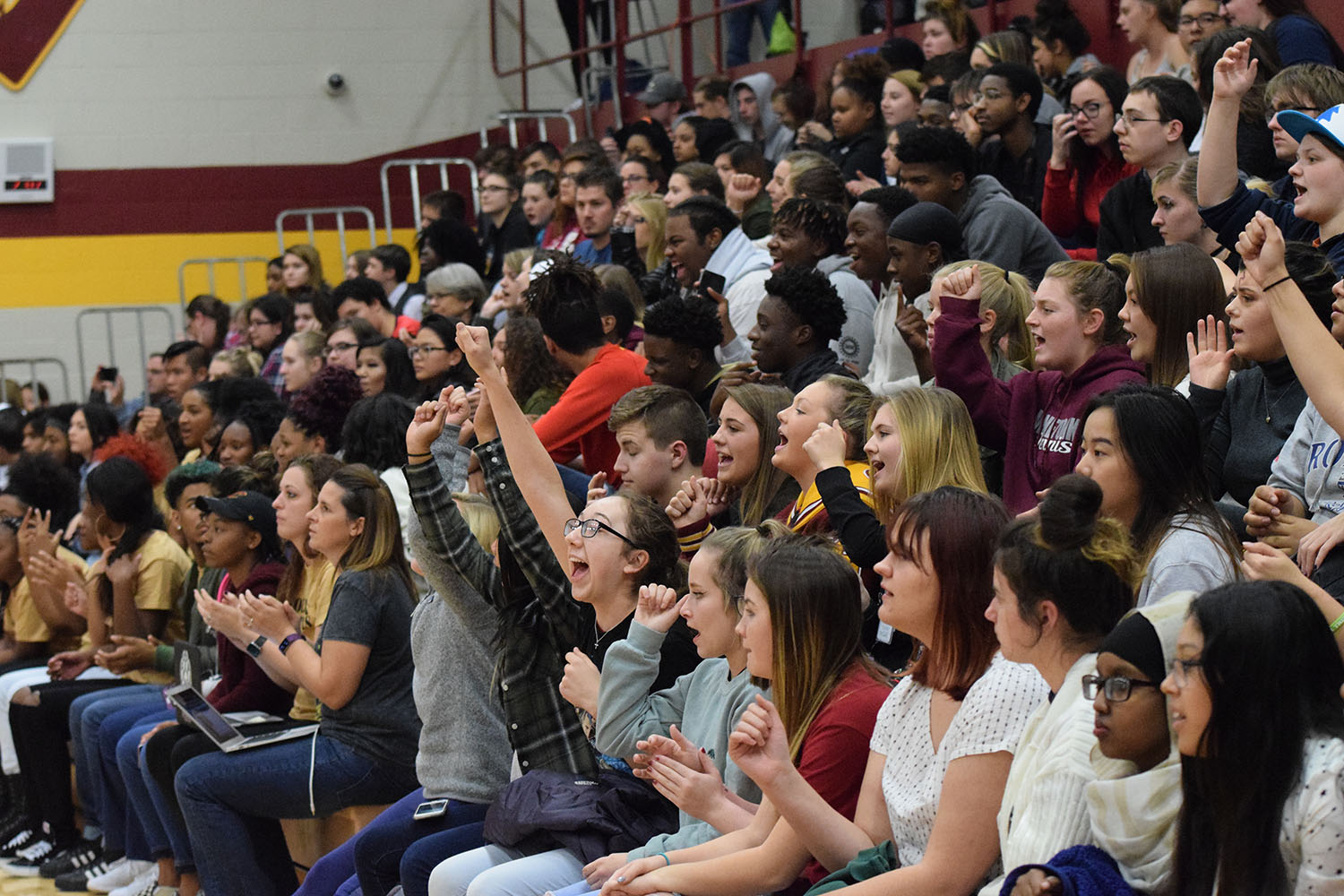 Tonka students sing along to the fight song during the Fall Pep Assembly on Oct. 27. The Main Gym had been under construction for the past few months so many of the students were excited to finally get into the gym, including junior Sarah Hughes.
"I was excited to finally sit on the bottom bleachers," Hughes said. "It was exciting to be called an upperclassman and be closer to the things going on during the assembly."
Photo by Maggie Williams.