Tea Party
Derek Walsh, Contributing Writer
November 1, 2017
Hang on for a minute...we're trying to find some more stories you might like.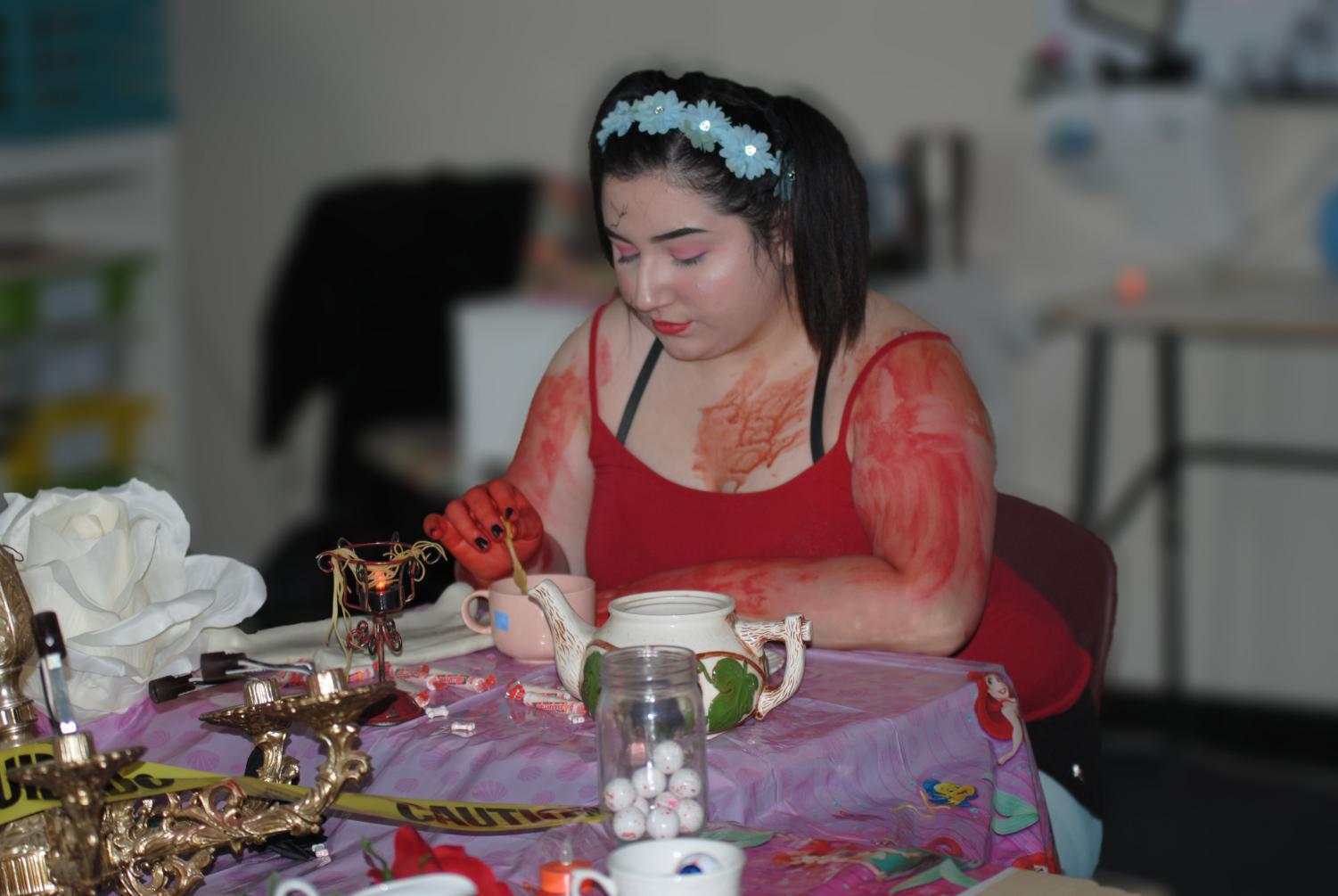 Sophomore Kayli Flores sits and greets kids who dare to enter as she and other members of the Gay Straight Alliance Club (GSA) dress up as haunted members of a tea party during the annual Student Council Haunted House, which was held at Winnetonka on Oct. 28. When the kids walk into the terrifying tea party, they stick their hands into boxes with mystery items inside like fake witch fingers, brains and bones. Once they succeeded in the task they are rewarded with candy.
"My favorite part was somewhat spooking the little kids, but also seeing how much work the other clubs put into their houses," sophomore Kyra Rees said.
Photo by Derek Walsh