Looking for a new net
Junior volleyball players work to get signed in college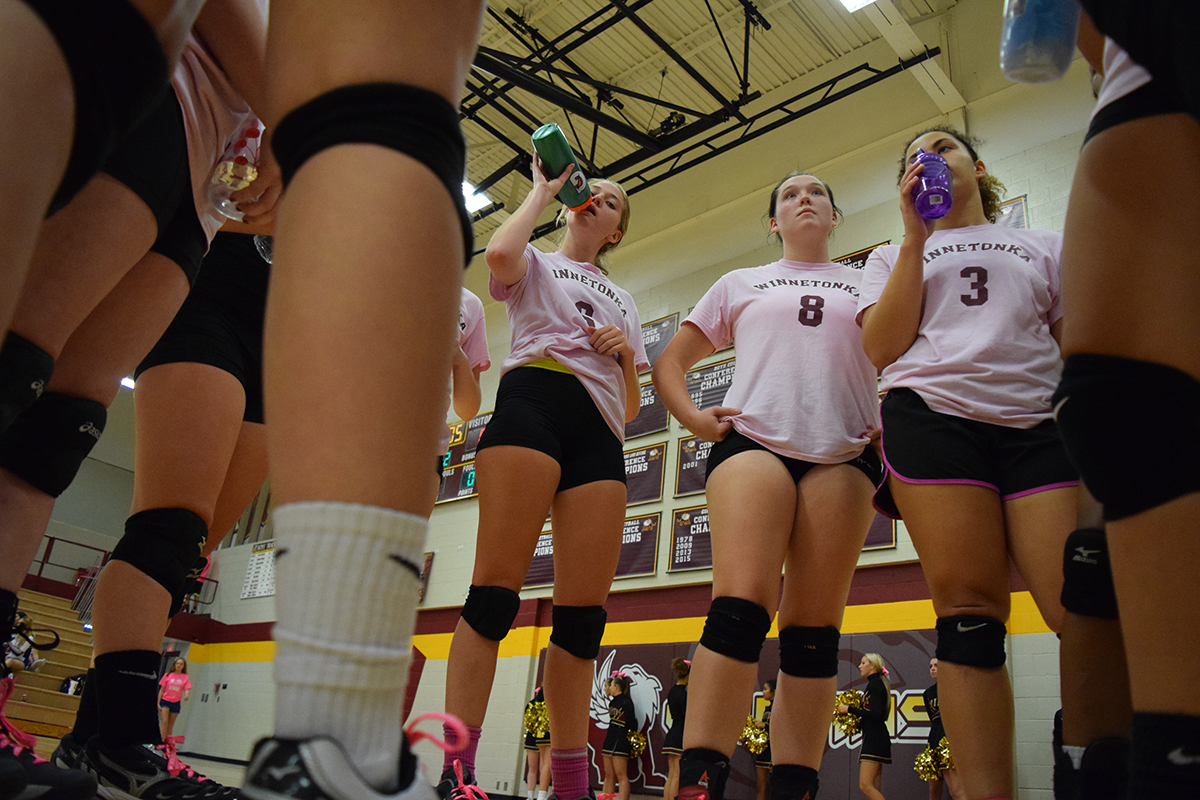 Bump. Set. Spike. Repeat. For juniors Ashlyn Bunch and Maggie Williams, the grind to get better never stops. Year round, Bunch and Williams play volleyball and now that they are juniors, they are beginning to look twoards their future as athletes.
"I'm a little apprehensive about college because I feel like I'm not ready for it yet," Williams said. "But last night I got one of the first colleges to look at my NCSA [Next College Student Athlete] profile so it's real now. I'm realizing that it's actually getting closer and it's scary."
Williams began playing volleyball recreationally when she was just seven years old at Future-Griffin camps. By the time she was ten, she played on a competitive club team. For the last five years, she has been a part of the Highland Performance team which has gone to Nationals each year she has been a part of the club.
"Just the thought of going to play at college and people actually counting on me [is scary]," Williams said. "It's a big deal. It's not just high school anymore. In high school, you're with friends and part of it is playing for fun, but college is what my whole life playing volleyball has been leading up to so I want it to go right."
The process of recruitment for college sports is generally most intense junior year for volleyball players, since that is the time that colleges begin looking at the athletes they would like to sign. For Bunch, this means that now every game counts.
"I think there is more pressure now," Bunch said. "Recently, I've just been thinking a lot about my highlight videos. Every touch matters now that I know I want to play in college because I can put those touches in video and I can send them to colleges and coaches. That's really important because that's how I get noticed."
Helping Bunch and Williams get better on the court is head volleyball coach Mike Espinosa, who said that while both girls have a good shot at playing in college, they still have room to improve.
"We're trying to tell them each and every day at practice and at games how loud they need to be. We're showing them how talking creates energy," Espinosa said. "Especially with them being the captains I expect a little more out of them than the rest of the kids. They're coming along but if they want to play at the next level then they're going to have to kick it up a notch."
According to Williams, who hopes to study physical therapy in college, one frustrating part of trying to get signed is the uncertainty about her future.
"The uncertainty does scare me a little bit because there are so many directions that I could go," Williams said. "There's division one, division two and even division three. There's even the NCAA [National Collegiate Athletic Association]. Everyone is always asking, 'Where do you want to play,' but I don't know because I still have to focus on my major and I'm really waiting on the college to sign me. I don't want to say where I want to go, because just focusing on one school is going to divert my attention instead of looking at the schools that are actually looking at me."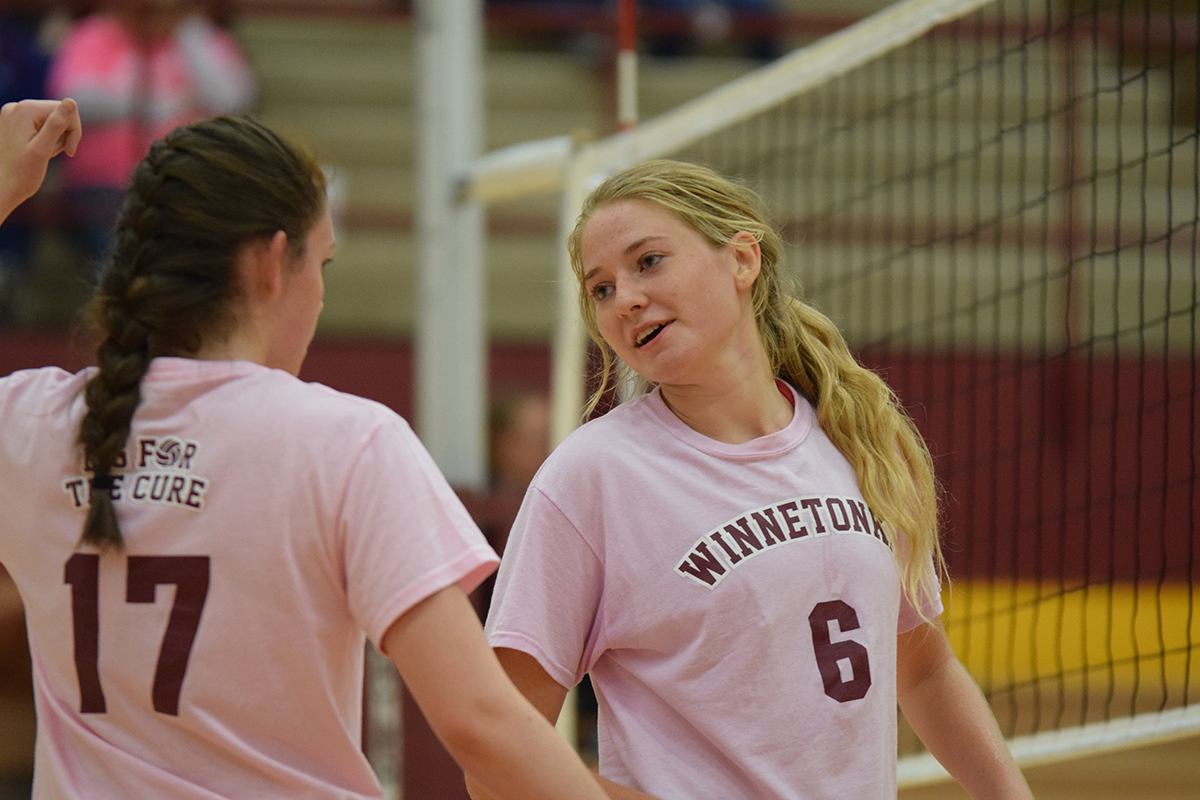 Bunch plays on the Club North 17-2's gold national team year round outside of school volleyball season. According to her, the differences between college and high school volleyball can be intimidating.
"I'm not even 100% sure that I'm really going to enjoy playing on a college team, which is what scares me the most," Bunch said. "Because, what if I do get signed, and then after my first year of playing I don't want to play college volleyball anymore? That's scary to think about."
Although Bunch may be apprehensive about if she will enjoy playing in college, she is sure that for now it is what she wants to do. Whether she is playing on the court, making highlight videos off of it or visiting a college and its coaches, Bunch is working hard to get signed so that she can play the sport she loves for a few more years.
"It's seriously the best sport in the world and I believe that I love the sport enough that if I do get signed I'll still enjoy it," Bunch said. " I mean, volleyball affects me so much. It's always in my heart and in my brain and it's always, always important in my life."