Optimism is key
November 1, 2017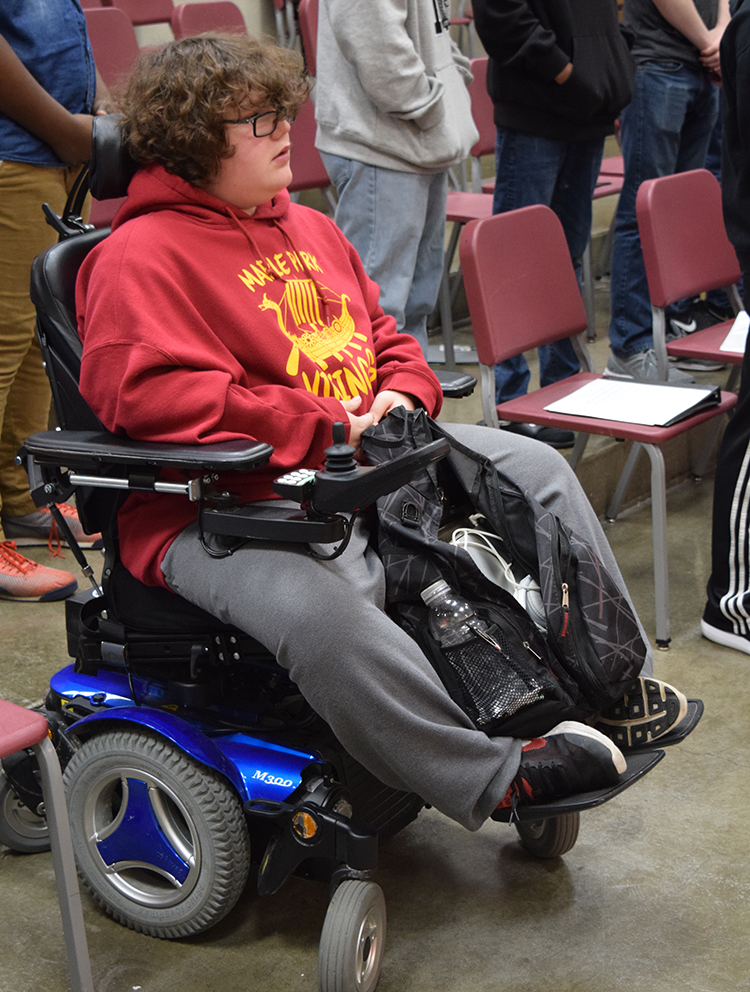 After school, freshman Matthew Dakon can be seen racing laps around the D Quad at speeds of up to six mph.
Dakon suffers from Duchenne muscular dystrophy (DMD) which is a disease that limits his mobility and causes difficulty walking, fatigue and muscle weakness.
"It makes me all around weaker because it's a disease that slowly destroys my muscles," Dakon said. "My major problems are that I can't get up from falling on my own. I'm more prone to fall. I can't lift heavy objects and I can't walk long distances."
Since Dakon was first diagnosed with muscular dystrophy when he was eight years old, he has learned to adapt to it.
"I can get around a lot faster because my wheelchair can get up to six mph," Dakon said. "I also get more staff members helping me to get around through doors and other things."
Although his dystrophy is a major factor in his life, Dakon said he also does what he can in his classes and keeps up with his work. According to Dakon, he is doing well in his classes.
"Everybody says that I'm really intelligent and because of that, I believe that I am and I take pride in that," Dakon said.
Dakon has created an environment where he feels like he is accepted no matter what happens. He has many different ways to keep himself preoccupied and thinking of other things other than his muscular dystrophy.
"I've figured out ways to keep myself from going off," Dakon said. "Life is fun with all of my weird friends and my passions. It feels great with the big loving family that I have."
Although living with his muscular dystrophy can be a challenge, Dakon believes that if he does not focus on his disease then he will not feel overwhelmed.
"Emotionally, having Duchenne is upsetting. I want to be able to do what every normal kid can do but then again I could have it a lot worse off," Dakon said. "Sometimes I feel like giving up because I feel like I'm not strong enough, but I usually just keep on keeping on."