No vision, no limits
November 1, 2017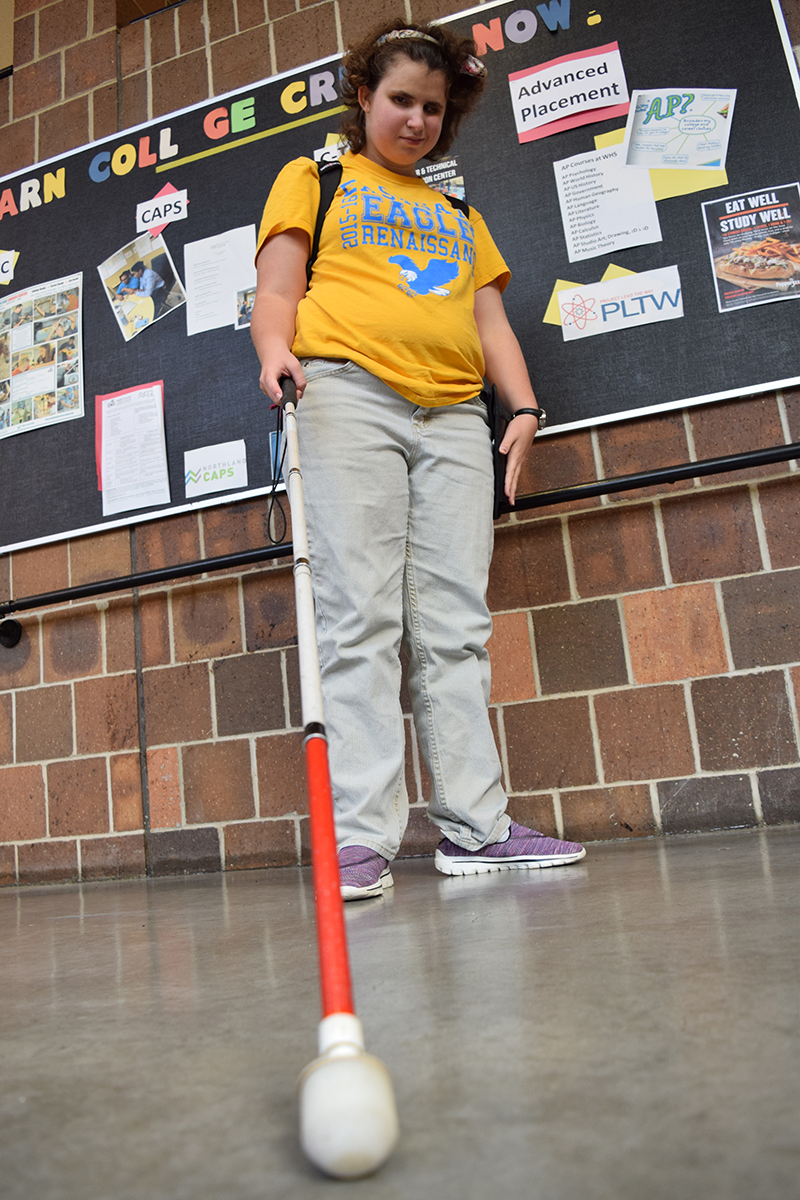 Usually, a student would walk to class without giving it much thought but freshman Sarah Coccovizzo grew up having to find her way around in the dark.
"I was born blind and my parents were trying to figure out what was wrong with me and why I didn't have any vision," Coccovizzo said.
Despite being a freshman and being blind, Coccovizzo already knew her way around the school by Aug. 16, the first day of school.
"I did a lot of orientations close to the end of summer and at Freshman Jumpstart Day," Coccovizzo said. "Last year, during my eighth-grade year, we came here a lot."
Coccovizzo finds her way around the school using a technique that lets her know where she is based on the location of landmarks such as doors, stairs and hallway walls.
"I use this thing called 'landmarks' and that's another way I get around," Coccovizzo said. "I use the different openings in the school like the elevator and the stairs."
Although the landmarks help Coccovizzo find her way around, they do not make up for the fact that she has no vision. Coccovizzo still cannot see colors. However, she has a unique way of interpreting them. Instead of seeing her colors, she tastes them.
"I can tell by the flavors what colors things are, like how sour or sweet something is," Coccovizzo said.
Coccovizzo's blindness hasn't stopped her from doing what she can to stay on top of things.
"Some students do kind of bad in some classes and I'm one of the only people who gets a good grade," Coccovizzo said. "Some of the students do get good grades but they just need to work a little harder."
Although not being able to see can make everyday tasks more difficult for Coccovizzo compared to other students, with the help of teachers that work to support her, Coccovizzo said that she is happy with her life and hopes to keep moving forward.
"I'm happy and I'm glad, even though I can't see," Coccovizzo said. "I feel like I'm overcoming things that I need to overcome."
Coccovizzo's current goal is to learn to play the piano. Although she cannot see the keys, she can still rely on her sense of feeling and hearing to memorize their placement.
"Once I do something and keep doing it, it gets easier," Coccovizzo said. "It gets easier every time you keep trying. I learned that from myself."