Queen of the court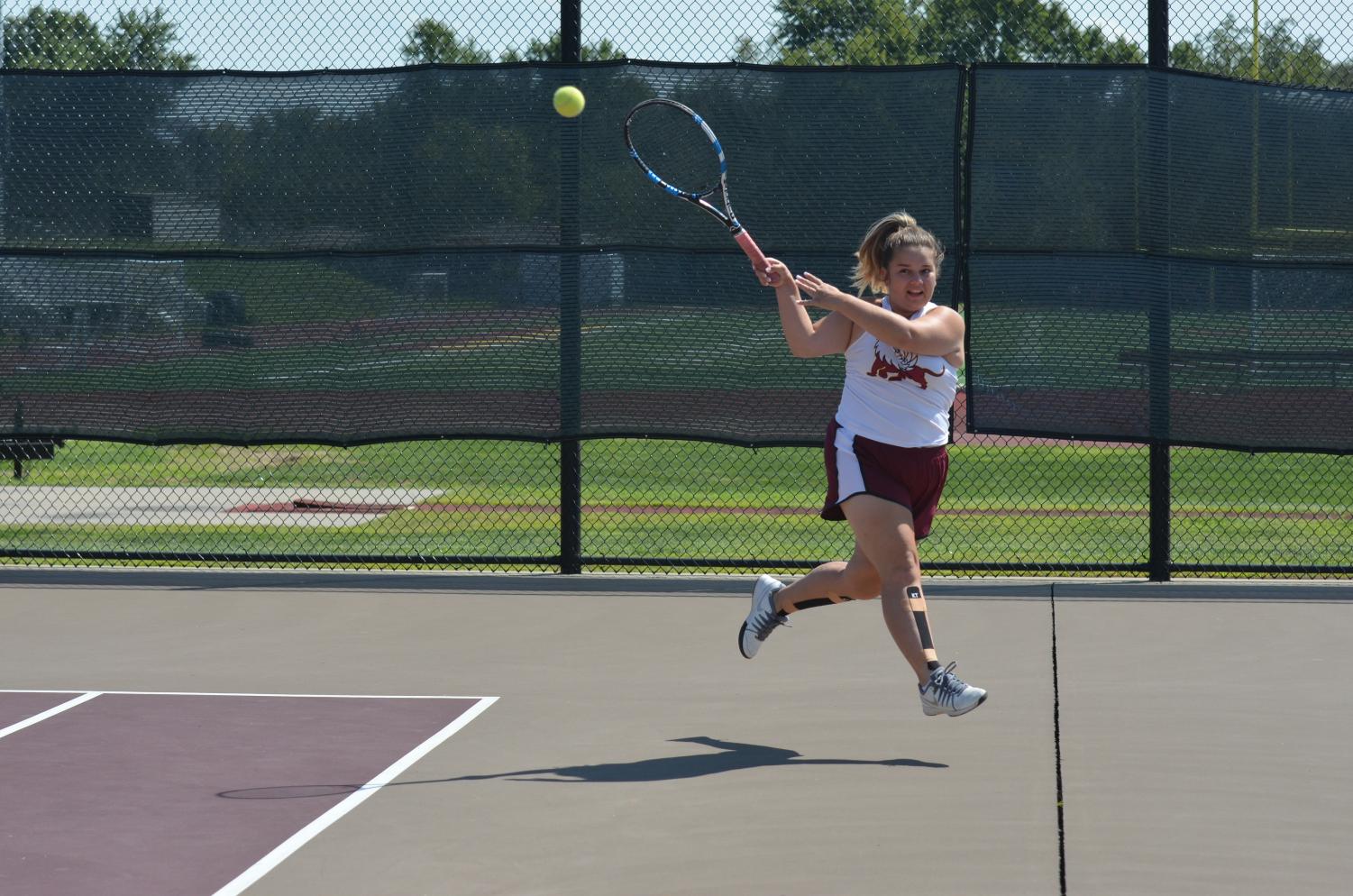 Girls varsity tennis player sophomore Marisa Draskovich backhands a tennis ball during a match on Aug. 25. Draskovich won her match against her opponent but the team lost 4-5 to St. Pius.
"I'm not only proud of how far I've come but how far the team has come," Draskovich said.

Photo by Kelsey Cowden.