Heart to Helmets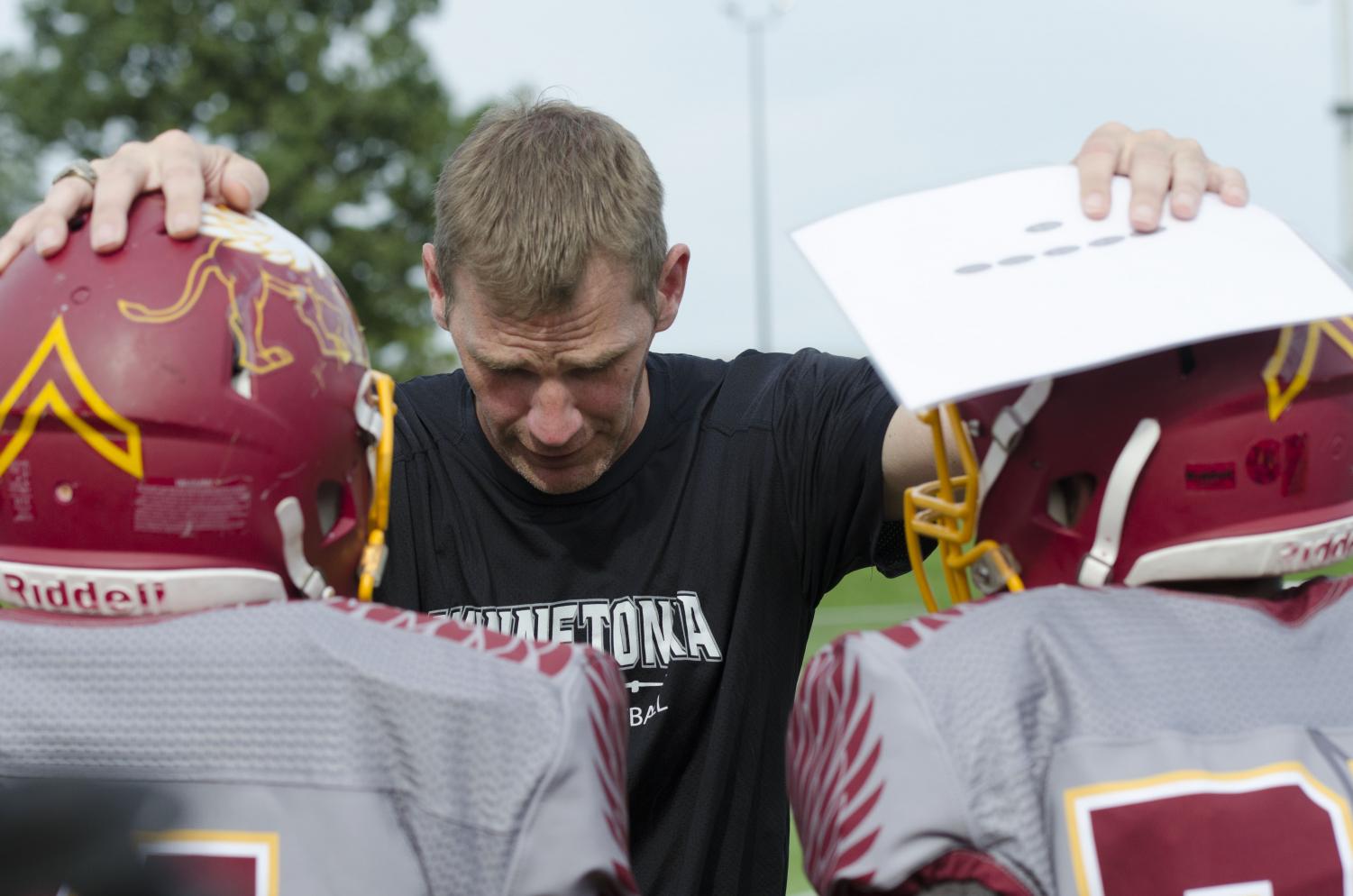 Coach Michael Lawrence gives a pep talk talk to freshman players Keegan Jackson and Joseph Reith before their first game on Aug. 24 against Raytown. Even after losing, the boys still said they were proud of their Tonka team.
"Coach Lawrence's talks are the best," Reith said. "He puts everything into a joke or something us as high schoolers can relate to. He just gets us all hyped and is fun to be around."
Photo by Evelyn Brecke.