Strong like Sancia
Junior Sancia Reynaga details her battle with breast cancer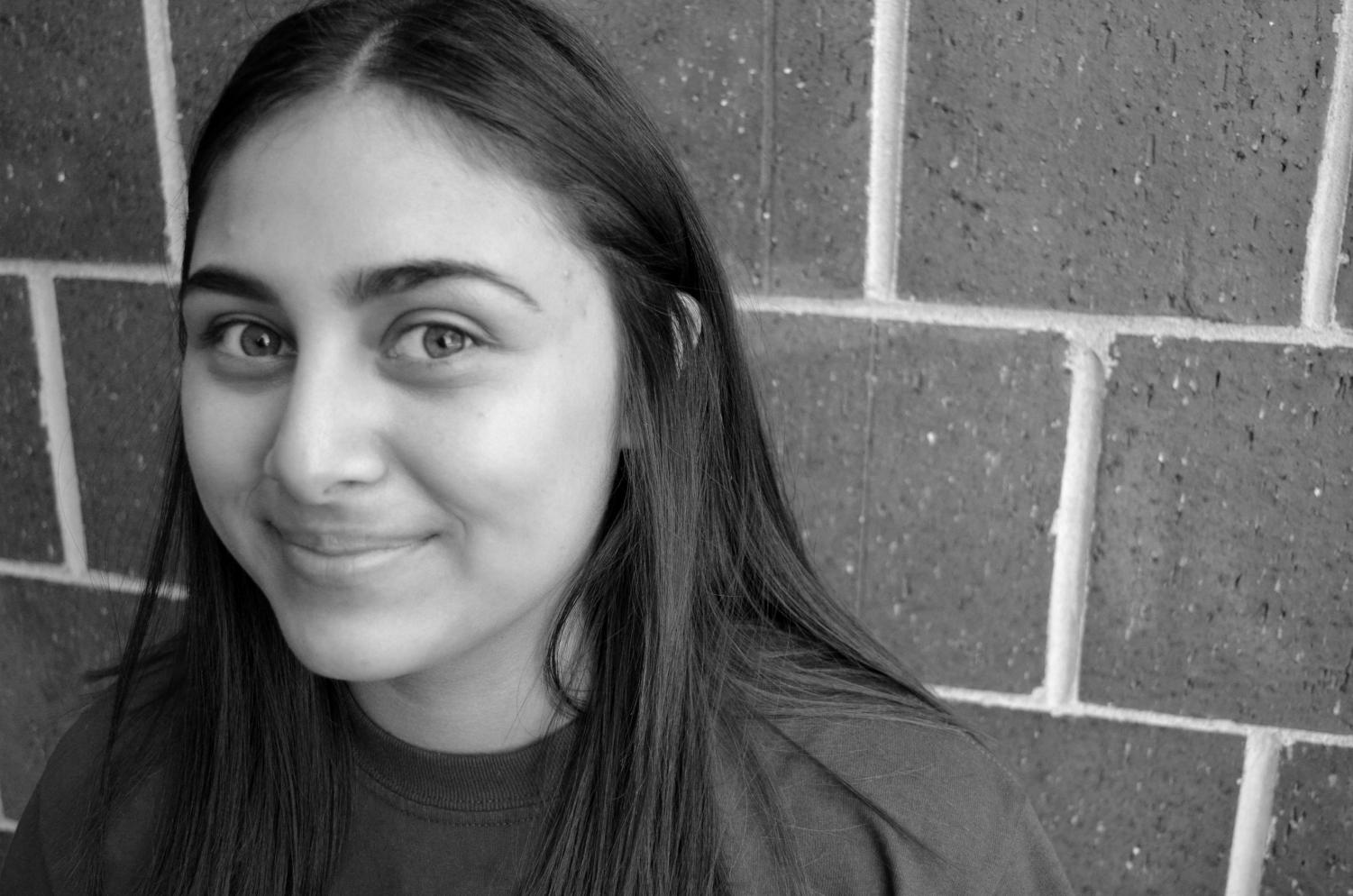 "My doctor said 'Kids don't get cancer when they're that young.'"
But junior Sancia Reynaga did.
Although Reynaga's doctor was sure that positive tests for breast cancer must have been false, in July of 2016 Reynaga's parents sat her down on the couch and told her she had been diagnosed with stage two breast cancer. Although about one in eight women will be diagnosed with breast cancer by the time they are 80, there is only a one in nearly 2,000 chance that a girl under the age of 20 will develop it. Reynaga was 15 years old.
"I cried. I stayed in my room for two weeks," Reynaga said. "I didn't come out. I stopped eating. I didn't want to be seen."
Three weeks after Reynaga learned of her diagnosis, she began to tell her her friends, starting with junior Asase Jewel.
"As a friend it was very hard," Jewel said. "For a while, I would just cry because I mean, I cannot imagine life without her. At the same time, I didn't want to just be like, 'Sorry,' because, you know, everybody says that. So I would tell her, 'I'll do whatever you need me to do.' If she needed me to go to doctors visits with her I would. If she didn't want to talk about it, then we weren't going to talk about it."
On Sept. 15, two months and ten days after Reynaga was diagnosed, she began undergoing radiation therapy to treat her cancer. Although it began as only once a week after school, soon Reynaga was traveling to Second Nature Breast Care six times a week to lay on a metal plate as an x-ray beam irradiated the cancerous cells in her right breast.
"It's supposed to kill the cancer cells, but it kills your [healthy] cells with it as well. So every single time it happened, I would get really really weak," Reynaga said. "Since I was doing it so many times a week, I started getting really pale and losing a ton of weight and I kept getting sick. I didn't think I was going to make it through that year."
According to Jewel, many people who found out about Reynaga's diagnosis began to treat her differently.
"She didn't tell people because she didn't want the attention, but there was a lot of people that ended up making jokes about it," Jewel said. "She wouldn't defend herself because she didn't want to call even more attention to the situation. She would tell me, 'I just want to leave. I don't even want to go to school anymore because no one understands that I'm actually here, that I'm actually a person.'"

Graphic by Katie Bullock
According to Reynaga, the change in the way people treated her made her feel frustrated.
"All of a sudden, everybody had a different perspective of who I was and that made me feel really bad," Reynaga said. "I mean, I didn't choose this. It just happened. And I'm strong enough even though everybody keeps telling me I'm weak."
Jewel, who has known Reynaga since sixth grade, hopes that people understand Reynaga is more than what they think she is.
"People say 'Oh Sancia, the girl with cancer,' but she's more than that," Jewel said. "She's bubbly but tough at the same time. She's not afraid to tell anybody anything, but she's also very caring, and supportive. She's one of those all-around kind of people that can be this, that and the other. And she is really trying to change the world."
Reynaga was declared cancer-free on July 18, one year and eighteen days after her initial diagnosis. She is scheduled to undergo surgery this December to correct the cause of her cancer, a lack of two muscles in her shoulder that allows cancerous cells to form.
"It's scary because I don't want to be cut open, but it's also exciting because there's the possibility that if it works I'll have a 100% chance of not getting it again," Reynaga said. "At the same time though, if it doesn't go as planned I pretty much have a 100% chance of getting it again. And if it comes back, it will probably come back as stage 3, which means chemo."
Reynaga was recently accepted into the National Guard, which has been a dream of hers since she was young. However, now Reynaga worries that a recurrence of her cancer may hurt her career.
"It makes me really scared because I just joined the national guard and if they ask me if I have cancer and I do, then they'll probably kick me out," Reynaga said. "It's just really scary because I've wanted to be in the military since I was three. I've always heard my parents talk about it. I see that as my future. And the idea that this [cancer] could ruin my career is terrifying."
Reynaga is not only worried that her cancer might take away her chance to serve in the National Guard, but also scared that she will will not have the chance to make her parents proud as a result.
"I felt like a failure because I kept thinking, you know, I'm supposed to make my mom proud, but now what if don't get into my future job? What if I can't finish high school? What if I can't make it through this cancer," Reynaga said. "Seeing my [mother] cry, it made me feel bad about myself because I kept wondering about what would happen if I didn't get better, if I had to go to hospice and get chemo. That could kill me, and I don't want to die."
"
"When you go through radiation, it's killing the cancer cells one-by-one but that means it's also killing you. You're dying with your cancer.""
— Junior Sancia Reynaga
Although she is cancer free for the moment, Reynaga must still fight to remain that way. Although there are times when she feels like giving up, according to Reynaga, her family keeps her going.
"Cancer is a battle. You're fighting the hardest sickness of all: your body itself," Reynaga said. "I mean when you go through radiation, it's killing the cancer cells one-by-one but that means it's also killing you. You're dying with your cancer. When I'm fighting, I'm fighting to make my family proud, and sometimes I wonder 'What if I quit fighting,' and worry that it'll make me look weak, and I worry about what it would do because when you lose someone there is a depression, and I keep fighting because I don't want that for my family."
According to Jewel, Reynaga's positivity and empathy for other people shows even in the face of hardship.
"I think she hides sometimes. She keeps stuff in so that she can help other people," Jewel said. "There would be times where she would be taking six or seven pills a day in the bathroom and then she would come back and be super bubbly and sprightly. She's just such a good person. She goes through so much and she puts herself through so much and I don't know how she does it because I could not. She's strong, she is so strong."
For Reynaga, strength is not just the determination to keep going, but also the mindset of living life to the fullest.
"If I don't stay strong, then I'm letting myself down," Reynaga said. "Sometimes it's hard, staying strong, but now I think it's just saying, 'No, God gave me another day to wake up and do this life.' Staying strong is realizing that I might not be sick right now, but realizing that it [cancer] could come back eventually, and it means living my life right now, as I want it."
For more information about breast cancer, support, or to donate to breast cancer research visit http://www.breastcancer.org.