Stepping into the national spotlight
American Performing Arts International recognizes theater department as one of the top 12 in the nation
Theater students are busy fundraising for their upcoming trip to Scotland, where they will perform at the International Fringe Festival on July 28 after the American Performing Arts International (APAI) ranked the program one of the top 12 in the nation.
"On a personal level, this is like a dream come true," theater director Sheri Coffman said. "This is my 20th year here, and I guess I never dreamed we could get there. This is such a huge accomplishment."
The APAI recognizes schools that have obtained five-star theatre department status. Winnetonka achieved this status by successfully performing five productions on an international stage. Senior Jackson Mattingly, who will star as the male lead Radames in the upcoming musical 'Aida',  believes that the program is now going to have to find ways to live up to their reputation.
"Being a five-star school is definitely going to be something that we want to maintain, that reputation," Mattingly said. "We'll have the stars forever, but we want to make sure that we're worthy of the five-stars so it's going to mean a lot more dedication."
Theater is planning to uphold their reputation by having more shows and more activities to help advertise and raise money for future trips.
"There's a lot more going on this year with the department," Mattingly said. "We're doing some extra shows and stuff to help pay for it [the trip to Europe]. It just means that there's just a lot more involvement to make this actually happen."
The cost, however, didn't bother Coffman, who said that she is ecstatic about the unexpected recognition and the upcoming trip.
"We've mounted four successful productions and one of the reasons we were selected was because of the quality of our productions," Coffman said.  "It makes me incredibly happy to think that at the Edinburgh [Scotland] festival there are thousands and thousands of shows and to think that the quality of our show held up, even on an international stage, was a really huge deal."
Coffman works with many of her students to help create a good environment to learn and perform. The students in theater are wanting to show off their bonds and talents.
"We have Dr. Coffman who is a fantastic teacher and her leadership is what actually lead us to get this nomination," Mattingly said. "It's something really cool for our school. For us to be known as one of the top theater schools is a big deal and it's something that we really want to hype up because if we can get more kids in it [theater] then we can do more stuff and that's really cool because that means we get to incorporate more people into our family."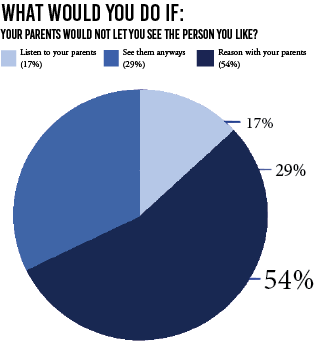 Although Coffman is the theater's director, she wants to let students be individuals by giving them constructive critiques and praise when needed. According to senior Kylee Zerbe, Coffman does not teach the class, she just pushes them along.
"Our theater department here at Winnetonka is very student-driven," Zerbe said. "We like to send a message, we like to tell people a story. I don't think that we do shows just because we have slots to do shows. I think we do shows because Dr. Coffman and her students really care about the world and about what's going on in the world."
The most recent story the theater department plans to tell is that of "Aida", which is a story of loss, love and sacrifice. In the musical, which will premiere Nov. 16 in the Main Auditorium, the Nubian princess Aida and her people are captured by Egyptians. Aida then falls in love with her captor Radames, the captain of the Egyptian army. This year's production is geared to especially entertain young adults and teens as it is influenced by different combinations of rock and pop music composed by Elton John and Tim Rice.
"It's interesting because in most musicals, like "Phantom of the Opera," it's very opera influenced. 'Aida' is a different genre of music, it's the type of music that you don't expect to be in a musical," Zerbe said. "This resembles more music from shows like 'RENT,' which is another rock musical, and those are very fun. I think they're more interesting to younger audiences than what older musicals would be."
Being recognized as one of the top 12 programs in the nation is a big stepping stone for the school's theater department, and seniors like Zerbe are proud of the experience and fun they have experienced because of the theater.
"It's cool to know that I'm leaving this year and I know that the theater department is shaped and can become better because I was a part of it," Zerbe said.