A family more than blood
The lasting impacts of adoption and foster care throughout Winnetonka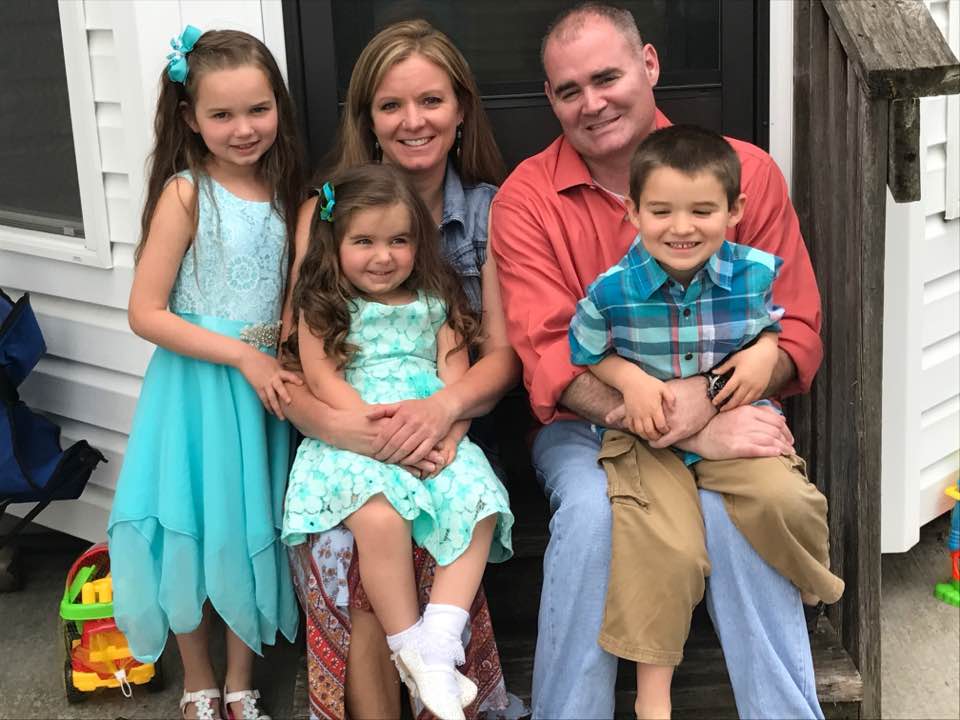 The foster care and adoption systems in America may not be perfect, but three Winnetonka families believe it is worth the challenge.
Staff members Carrie Marcantonio, Todd Marcantonio and Jessie Shepherd all had a desire to provide a loving home and family for a child. Senior Sydney West is one of several Winnetonka students that found that love and acceptance from her adoptive parents.
Finding their 'forever family'
Three years of paperwork, research and waiting never stopped the Marcantonio family from completing their forever family.
Gifted resource specialist Carrie Marcantonio and AVID teacher Todd Marcantonio, husband and wife, have three biological children. They decided to adopt a fourth child in 2014.
"We wanted four kids," Carrie Marcantonio said. "It seems kind of silly to bring another child in the world when there are children already in the world that don't have forever families, so that's why we decided [on adoption]."
"The application takes time and then we've had kind of a rocky journey," Carrie Marcantonio said. "But it was July 2 of this summer that we got our match, our referral."
That was the day they knew they were going to be adding a son from Africa to their family. Through the challenges of the adoption process, there were also people that helped with the challenges, according to Carrie Marcantonio.
"We had to make a profile book about our family and they are really expensive. They're almost a thousand dollars. We went to go pick it up and someone had paid for it," Carrie Marcantonio said. "There have been a lot of  struggles, but there have been some really interesting blessings along the way, just people who are phenomenal human beings."
Having the Marcantonios' biological children along for the ride has impacted their family by teaching their children more about Africa and about family according to Carrie Marcantonio.
"I'm really proud of my children's more of an international, social-justice type of understanding seeing how young they are," Carrie Marcantonio said. "They love to talk about Africa. They love to look at maps and find his place. They are excited to have a brother who is not white. My seven-year-old is like, 'If anyone makes fun of my brother because he's not white, I'm going to be really mad.' She's already defending him. I think they'll have a better understanding of what makes a family, that it's not just blood."
Remembering life changing parents

Senior Sydney West said her adoptive mother was her best friend.
"I feel like she was the only person that got up my confidence," West said. "She was the only one that would talk to me late at night. She brought my self-esteem up and helped me."
West initially lived with her biological mother.
"I was living with my [biological] mom at the time and it was just a terrible environment," West said. "My adoptive parents noticed how I wasn't going to school and how they [her mother and her mother's friends] acted around me and how they affected me."
Before being adopted during her freshman year, West spent two years in the foster care system where she said that although she had nice foster parents, moving from home to home was a challenge.
"It sucks all the time and once you are out of it, you feel like a new person," West said. "[Adoption] changed who I am. It changed how I see other people and how I look at life. It has changed how other people see me. I probably wouldn't be in high school right now. I'd probably still be bouncing off homes."
On Father's Day of this year, West's adoptive parents both unexpectedly died.
"I felt like there was nothing to live for anymore," West said. "Sometimes I feel the same way, but other days I know that they wouldn't want me to give up. I'm thinking about what they would want."
West now lives with her girlfriend and plans to graduate. West is thankful for what her adoptive parents did for her in her life.
"I think what I'll remember most about them is how much they helped me through my three years of highschool to my senior year," West said. "I think it's pretty cool for someone to already have four kids themselves and be able to take another kid in and be able to help them and put clothes on their back. It takes a lot for them to do that."
Fostering a good home
Taking nine weeks of classes, three hours a night, was one way that the Shepherd family prepared to foster children.
"I kind of made the decision that there are lots of kids out there that need good parents," history teacher Jessie Shepherd said. "And we don't necessarily need to have our own [kids] to be good parents."
Jessie Shepherd and wife Beth Shepherd are currently fostering two children.
"Our kids are awesome," Shepherd said. "They're so fun. They're two-and-a-half year-olds, they're twins, one boy and one girl."
One of the challenges of fostering is that the future can be uncertain, according to Shepherd.
"I think one of the hardest things is not knowing how long they're going to be with us," Shepherd said. "We don't know if it's going to be two months around when their next court date is, or if it's going to be years from now, or if it's potentially going to turn into an adoption option for us."
Although uncertainty can be challenging, according to Shepherd, seeing the positive impacts of her decision makes fostering worth it.
"They [kids] are learning new stuff everyday, and they make us laugh everyday," Shepherd said. "I mean, it's really hard being a parent, and I didn't really realize that until I was a parent. It's more challenging than what I thought it was, but they are just so fun that they make everything worth it."
Shepherd believes that fostering is a good thing for adults to look into.
"There are lots of kids out there that need good homes," Shepherd said. "Any adult that has the ability and time and patience to do that, I think should look into it because it's not cost-prohibitive."