Self-Described
Meet the new faces leading Winnetonka
Passionate about their jobs, new principal Eric Johnson and new assistant principals Shannon Lawson and Drew White jumped right into the new school year, ready to help in any way they can. Each coming from a different place, they unite together, along with assistant principals David Garrison and Dixie Wescott, to serve the students of Winnetonka. With their purpose being to help the students, the new principals describe themselves as champions and servants.
Principal Eric Johnson –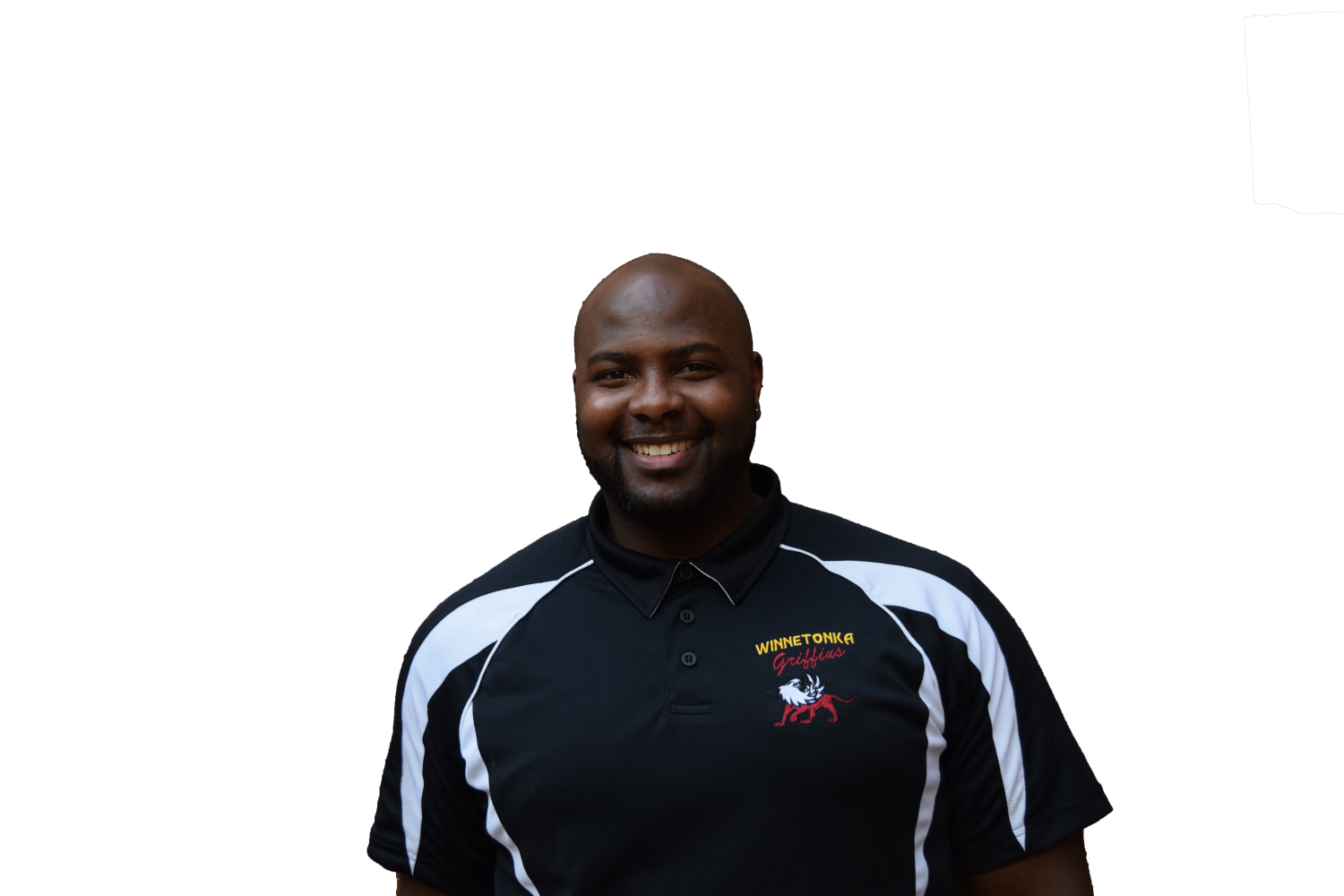 Self-described as: Advocate, caring, dreamer, focus, love, passion, purpose, spirited, supportive, teamwork
As the time nears 7:23 a.m., one man hustles up and down the hallways of Winnetonka, demonstrating his passion for the school through the smile on his face and the energy in his heart. So far, new principal Eric Johnson sees Winnetonka as more than just another ordinary school.
"I have had a chance to talk to teachers, students, go to games and experience this school for what it truly is and it is amazing," Johnson said. "It's no longer just a school, it's a part of my heart and who I am."
Johnson was introduced as the new  principal on Feb. 6. Prior to Winnetonka, he worked as an assistant principal at Hickman High School for four years and as the head principal for three. He said one of the most valuable things to him is service, whether it is directed to the students of Winnetonka or people outside the school.
"I would describe myself as a servant," Johnson said. "Someone who cares about the world outside of my own little bubble. Somebody who wants to make a difference in world by impacting other people. Somebody who is passionate and an advocate for kids and social justice."
Johnson has a Bachelor's in secondary education, a Master's of education in curriculum and a Doctorate in organizational leadership. He hopes to give students a "sense of belief in themselves" and make it obvious that he cares for them.
"I want to help kids feel supported and loved," Johnson said. "In the grander scheme of things, I want them to be successful. I want people to say that I was student-centered., that I was authentic, that I tried to engage everybody in a positive way and that I cared about our school and our students."
Johnson emphasizes how important relationships are to him, especially between the students and staff.
"The foundation of everything we do is built on relationships," Johnson said. "It's being proactive, reactive and restorative. Proactive in a sense that we use relationships to get us our foundation with students."
Johnson appreciates the foundations that the staff has made with students.
"Our educators are some of the best I've ever worked with, they are experts in their fields," Johnson said. "They care about students deeply and they are passionate about learning and growing. I think we have so many great things happening in this school and I am just excited as we continue down our road together seeing what Tonka will be."
Principal Shannon Lawson –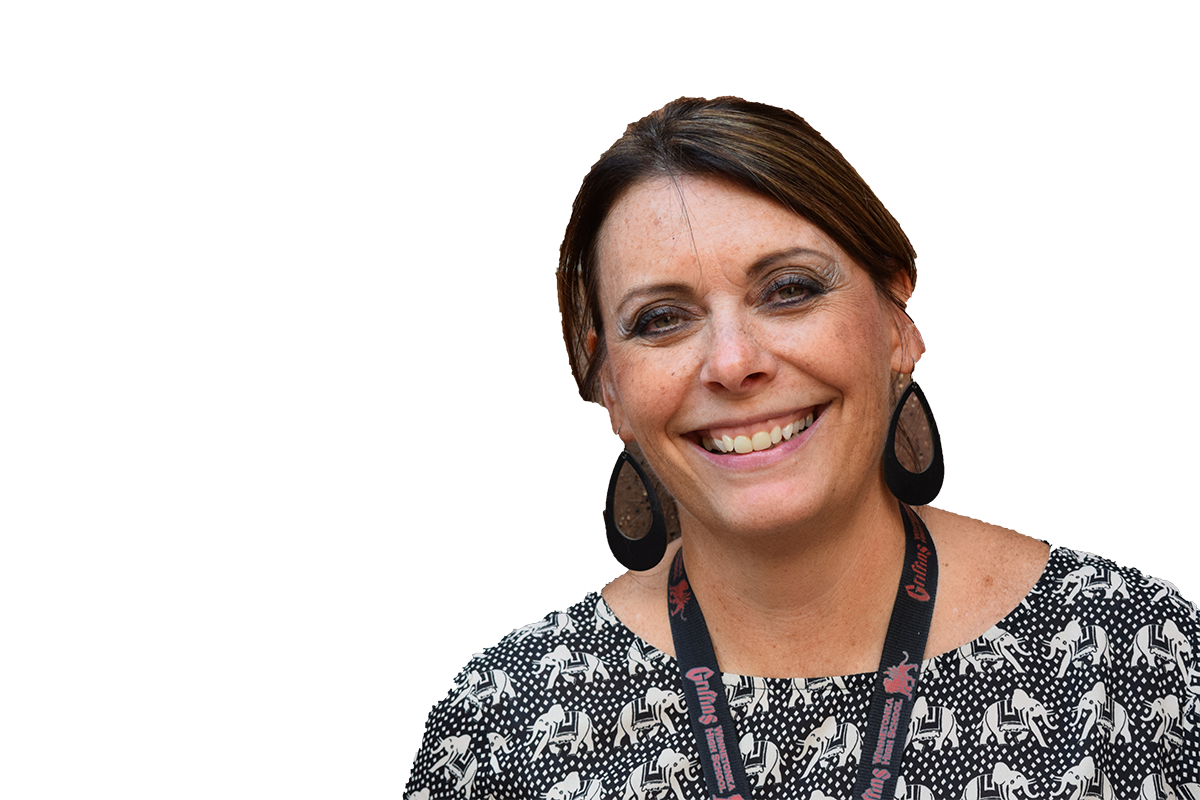 Self-described as: Busy, educator, family, friend, gappy, learner, loyal, motivated, passionate, purpose, true
Being a principal takes a lot of work according to new assistant principal Shannon Lawson, which is why it is a perfect fit for her.
"I would define myself as busy," Lawson said. "I don't like to be bored, which is why this job is a really good job for me because I'm never bored. Also, I would describe myself as very loyal; when I find something that I want to do, I want to make sure that I follow it through."
Lawson, who previously was a teacher and life skills coordinator at Liberty Academy, said she applied to work at Winnetonka because she needed diversity and a challenge, which could be found in helping students.
"One of the reasons I decided to get out of the classroom and become an administrator is because I like helping students," Lawson said. "I like helping students more than I liked teaching my content, so being an administr tor allows me to be more about helping students than about educating them about English."
Lawson's purpose is to impact students in a positive way and help them have a better future.
"I hope I can help [students] make better decisions," Lawson said. "I hope I can help them set achievable goals and watch them crush those goals. I hope that I can give them a safe place to come and trust me with information that I can use to help them."
Regardless of what she is doing, Lawson knows she is assisting students, which is why she loves her job.
"I didn't want to work with a bunch of adults, I wanted to work with students," Lawson said. "I'm passionate about my job, I love it."
Principal Drew White –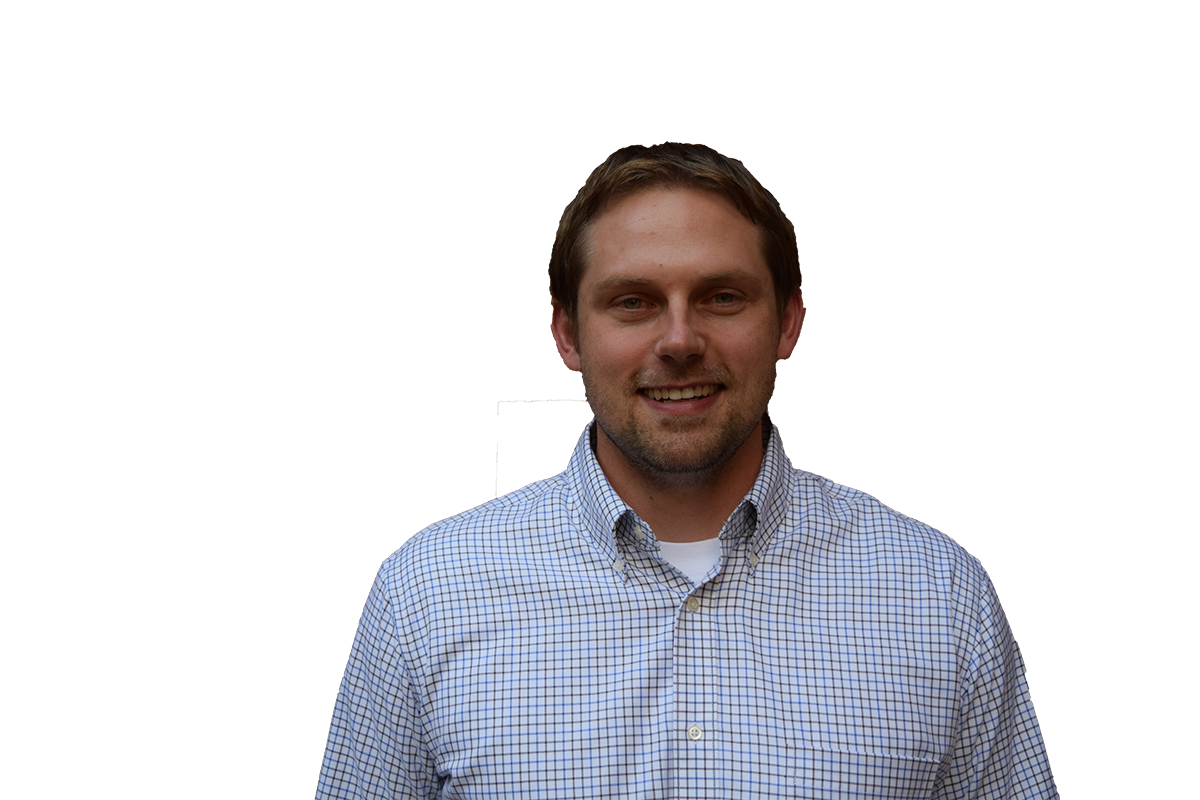 Self-described as: Faith, family, honor, proud, serve
Motivated by seeing change in students' lives, new assistant principal Drew White has one goal this year: to serve.
To White, serving students means providing them with whatever they need to be successful.
"I would define myself as somebody who takes a lot of pride in the work that I do and the students that I interact with," White said. "It's really empowering knowing that you can come to work any day and have an impact on a student's life."
White was selected to fill the position of assistant principal after previous assistane principal Dwayne Smith was promoted to Director of the Pin Oaks Alternative Program. He believes the student culture determines how the community sees the school, so he hopes helping the students will eventually place Winnetonka in a positive light.
"My number one goal is to help the students and the community create a school that we are proud of," White said.
White was a PE and Health teacher and more recently an AVID coordinator at Staley High School. He understands the importance of a trusting relationship between staff and students.
"There has to be a mutual trust between the student and myself," White said. "I want the students to feel like they can come here at any time and talk regardless of what the situation is. We figure out the goals together, we figure out an action plan together, we figure out how we can get them to meet their goals together."
He is impressed with the all the students he has met so far this year and is hopeful that with his help, they can do great things.
"There's no other job that I know of that you have the ability to impact people on a daily basis," White said. "I just do my best to impact as many students as possible in a positive way."