Earth had a pretty good run
August 29, 2017
By Gage Rabideaux
*THIS PIECE IS ENTIRELY SATIRICAL AND DOES NOT INTEND TO OFFEND OUR AUDIENCE.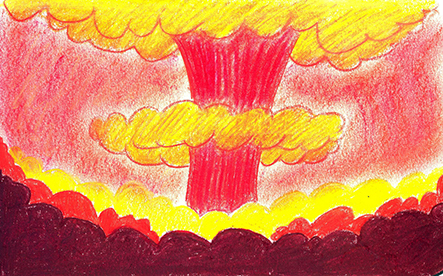 Reports of certain doom have been flooding the media since the eclipse. Students and teachers alike gathered with their loved ones on Aug. 21 on the football field to watch the moon pass over the sun. Since the spectacular celestial phenomenon took place, the public now believes the world is rapidly coming to an end.
"I think I'll take this opportunity to continue to procrastinate," junior Dee Lay said. "I love being able to put off my responsibilities in a relaxed state.
Yet that tiny little voice in my head always comes back and tells me the world isn't actually going to end, then I procrastinate in an intense and stressed state."
Like Lay, the rest of the public insists on making rash decisions, citing their belief that Earth is barreling headfirst into an undeniable Armageddon. Wild actions are already beginning to take place. So far, students have already been observed: watching a ten-hour reading of the Bee Movie, stealing candy from helpless children, writing fanfictions, and falling in love with baked potatoes.
"I ate a burger for the first time in 42 years," sophomore Jim Ratt said. "Normally, I yell at a picture of myself for dinner, then I spoil myself and lick an apple for dessert. Now that Earth is hurtling into sure destruction, I just had to know what happiness tasted like. Now that I know, I can't go back; grease has stolen my soul. I've found joy, it is tangible, it is a chicken nugget."
Surprisingly, the public has quickly become accepting of their immediate annihilation. People are using the world's end to justify their stupid decisions. Students are bringing the unhealthiest of snacks to wild parties, where they snort ungodly hard drugs, such as raw Kool-Aid powder and Pixy Stix sugar, like the devilish beasts they are. Meanwhile, others like freshman Kay Oss are now spending the vast majority of their time on the wrong side of the law.
"I've already torn the tag off my mattress that specifically told me to not tear it off," Oss said. "I don't know what possessed me to do it. I've turned into an animal. But the coppers can't throw me in the slammer if there's no slammer to throw me into. I'm living off the grid where no one can find me now. I ca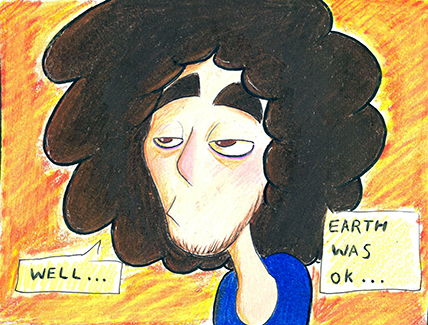 n't take any chances anymore, not when I'm being this reckless."
While no one is exactly sure when the world will finally end, students and staff are taking full and total advantage of their supposedly unfortunate situation. Rather than getting broken up about the end of the world, students are celebrating; maybe something can be learned from them. Instead of weeping about the end, they laugh about what happened in life. Or maybe I'm just looking too hard into this and we're all just finding excuses to be lazy.