The eyes of the eclipse
Key Club collects eclipse glasses to send to foreign countries
August 29, 2017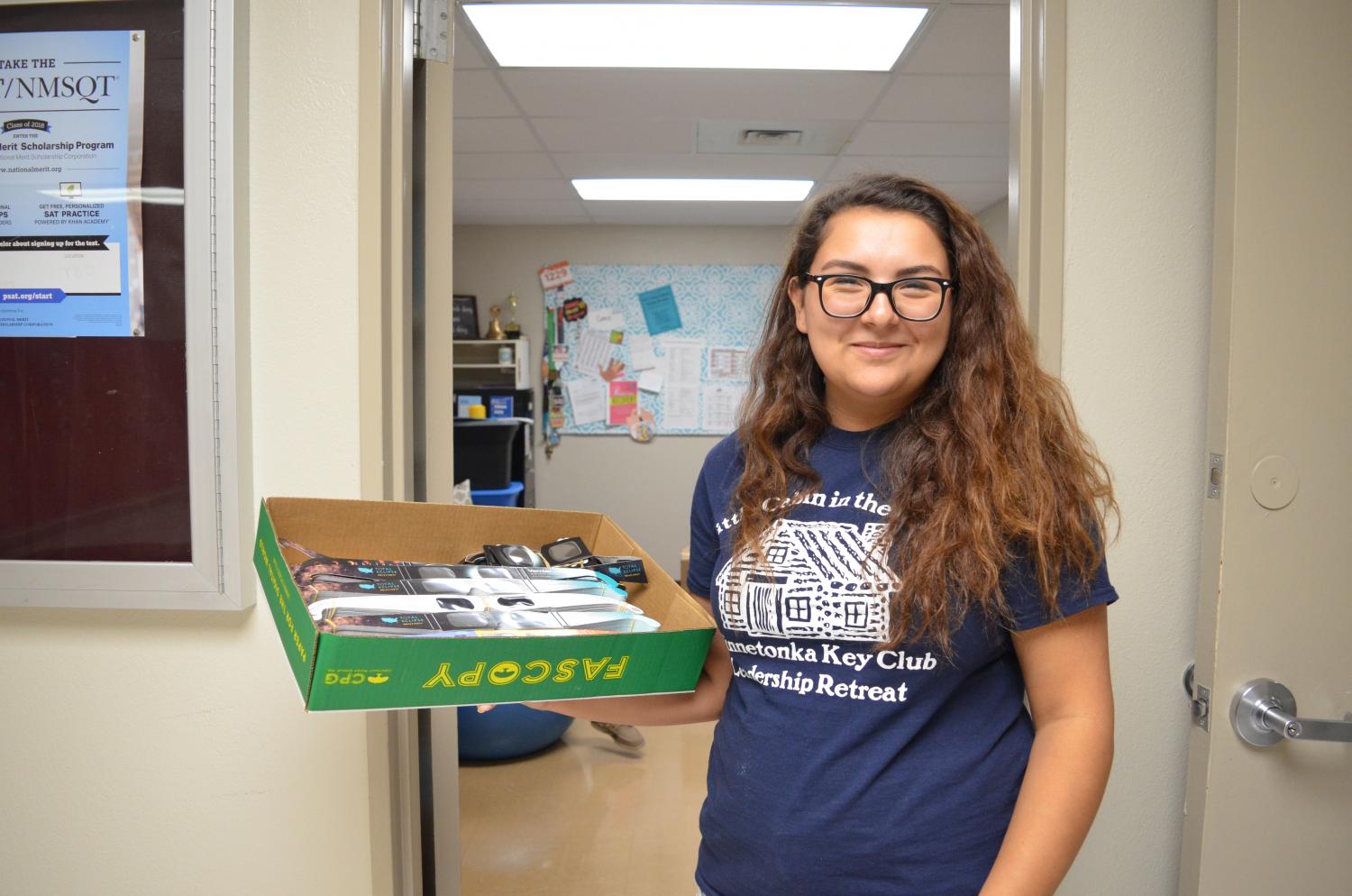 Key club is collecting used eclipse glasses until Aug. 29 to donate to those in Asia who will be viewing another total eclipse in 2019.
"There is an eclipse that is happening over Asia in 2019, so the glasses that we didn't use or that were recycled should be able to go to someone instead of wasting them," senior Key Club president Hannah Hernandez said.
To help with sending these glasses out internationally, Key Club has teamed up with Astronomers Without Borders (AWB),an international organization that brings together people from around the world who share a passion for astronomy.
"We are taking them [the glasses] to a collection site in the city market,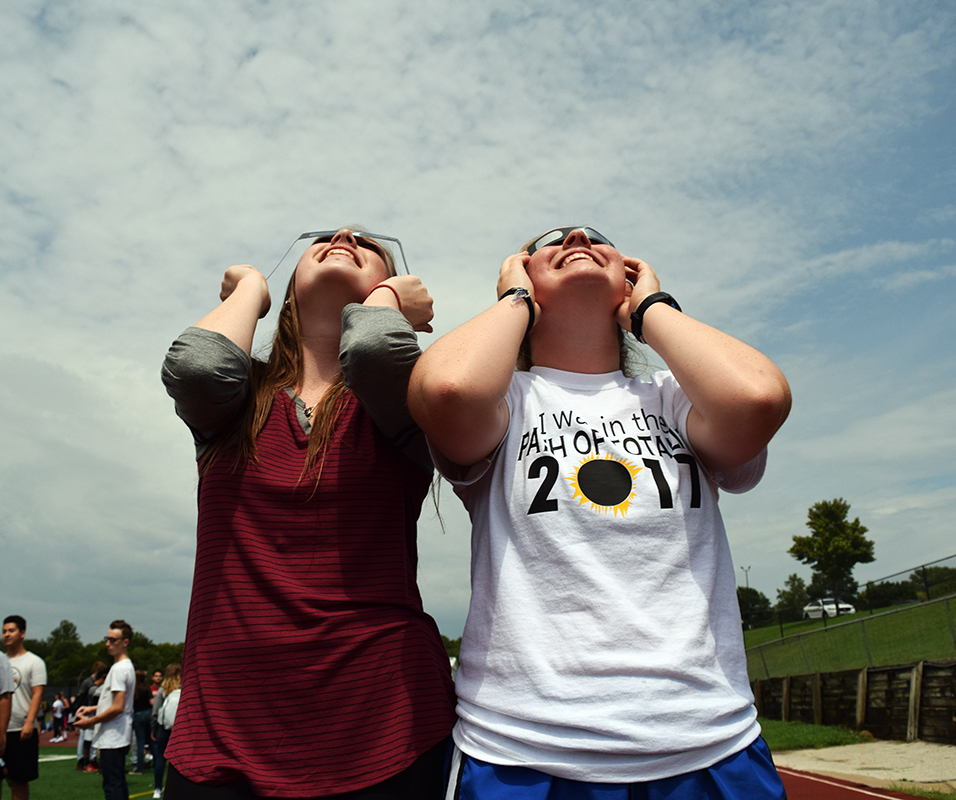 them as a city collection after Labor Day," Hernandez said.
and they [Astronomers Without Borders] are sending
According to Hernandez, Key Club believes that instead of wasting eclipse glasses, Americans should give them to those who need them. Throwing the glasses away would mean that more people would have to spend money to get new ones. Key Club wants Asia to be able to enjoy the eclipse, which is why they are sending out the glasses.
"This project is important because through Astronomers Without Borders, these children can now see a beautiful act of nature and live through a learning opportunity while still being safe."
Eclipse safety glasses protect people's eyes from the sun's harmful rays. The glasses have a thin layer of metal inside of them allowing people to still see the eclipse but without danger. Physics teacher Brice Jensen said the value in the glasses is the metal covering on top of the paper.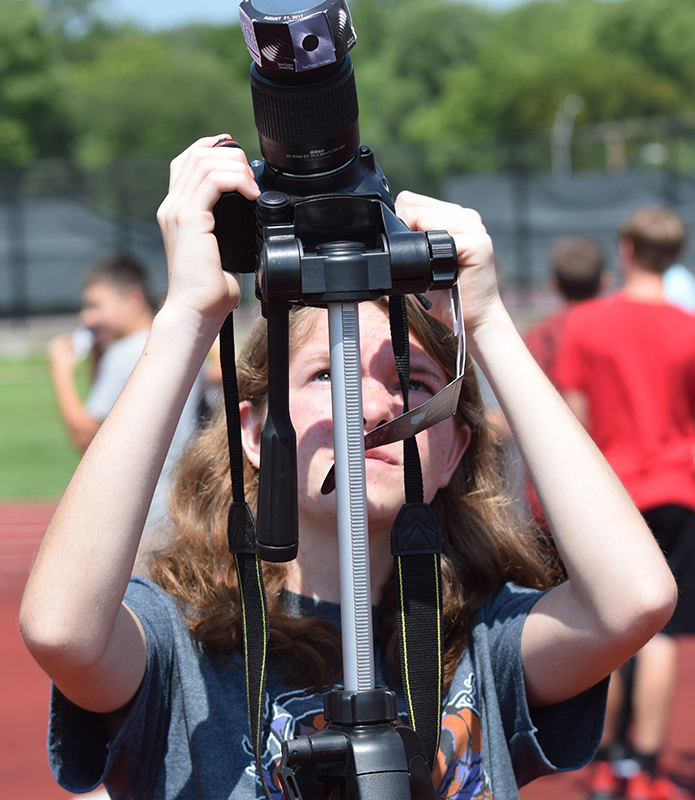 "It's protecting your eyes from looking at something but still allowing you to observe the eclipse," Jensen said.
When humans look at the sun, their pupils contract and block too much light from entering the eye. However, when humans look at the sun during an eclipse, their pupils dilate (open up) because they perceive it to be night since the moon is in front of the sun. When the sun's rays that are not blocked get into people's eyes, it cooks the their retinas and cause people to go blind.
It is important that eclipse viewers in Asia wear these glasses so that they don't hurt themselves. Key Club's mission for the project is to make sure that this also provides a learning opportunity that can foster curiosity and a love of science in those who will be the future of our world.
"This project is important because an eclipse is once in a lifetime experience that everyone should have the opportunity to view," Hernandez said.