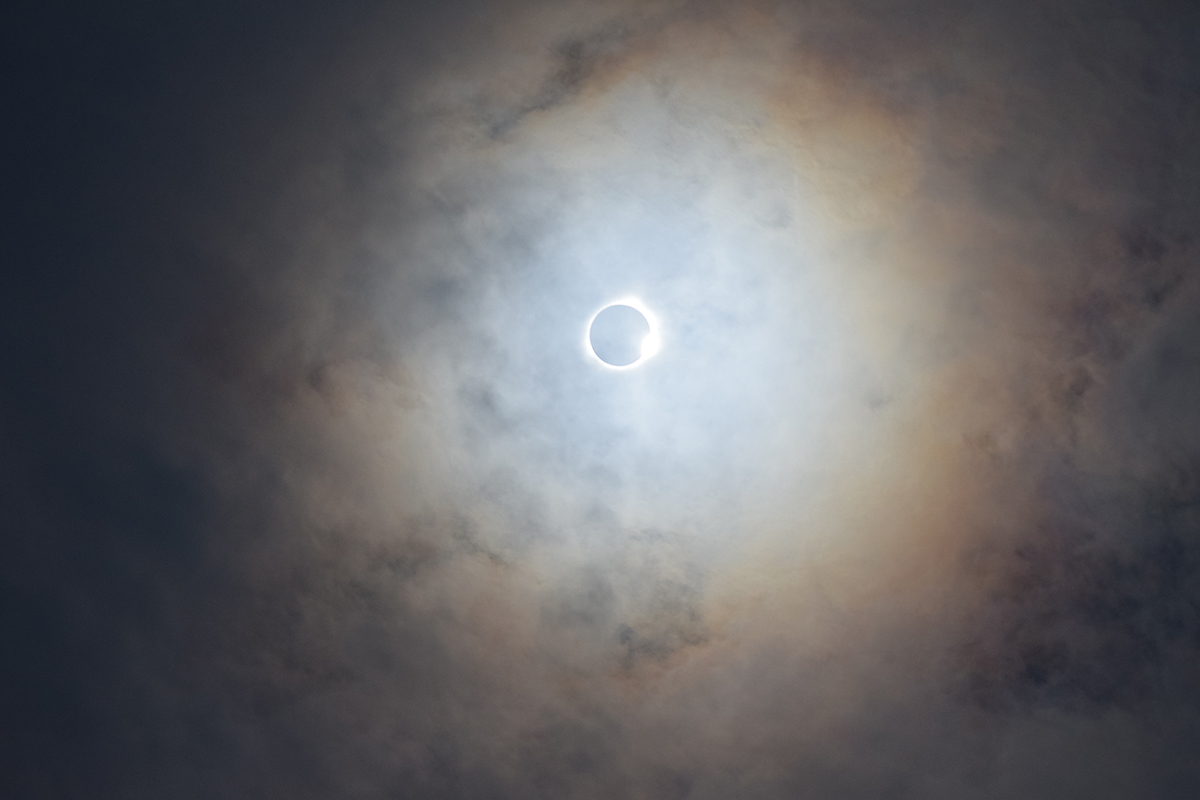 Katie Bullock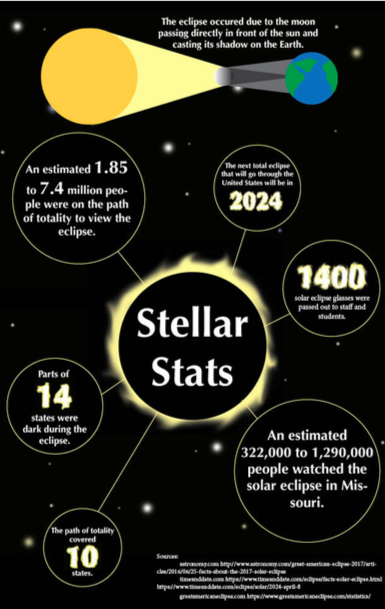 For the first time in 99 years, Kansas City residents got the chance to view a solar eclipse from their homes on Aug. 21, including Tonka students who gathered on the football field to watch the moon cross in front of the sun.
Although total solar eclipses happens about once every 18 months, because the shadow of the moon covers only a small portion of the Earth, they are very rare to specific locations. In fact, the last solar eclipse to pass near Kansas City was in 1918, 53 years before Winnetonka first opened its doors.
"It was happening here in Kansas City and that's a once in a lifetime thing for people who can't travel," junior Halle Clapham said. "I was super excited because I am a total geek about stars and the solar system so this happening right here was awesome."
The North Kansas City School District provided solar eclipse safety glasses to all of its nearly 19,500 students so that they could view the event. On the day of the eclipse, students had an extended fourth block during which they were released to view the eclipse from 11:45 until 1:45.
The eclipse served as an educational opportunity according to Clapham, who had multiple teachers use the event as a way to get students interested in space science.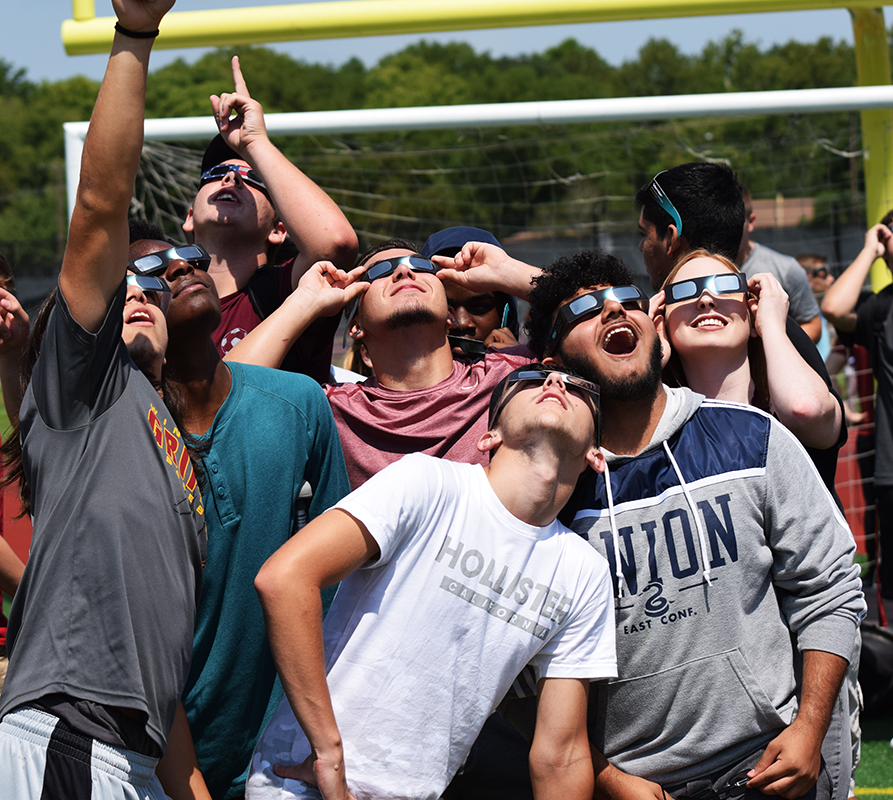 "Mrs.Tiefenbrunn had this whole Powerpoint and we did a worksheet with it," Clapham said. "She gave us some tips on what to look for when it was happening; like how the animals would be confused and think it was nighttime."
During solar eclipses, the lack of light causes many environmental changes since totality mimics twilight. Nocturnal animals come out, and other animals go back to their nightly shelters. In some areas, the temperature can drop as much as 20 degrees.
"I think eclipses are really cool because you're not used to it becoming night in the middle of the day," Clapham said. "Every once in awhile I could tell it was getting darker. I noticed there were crickets chirping and a couple of birds flying."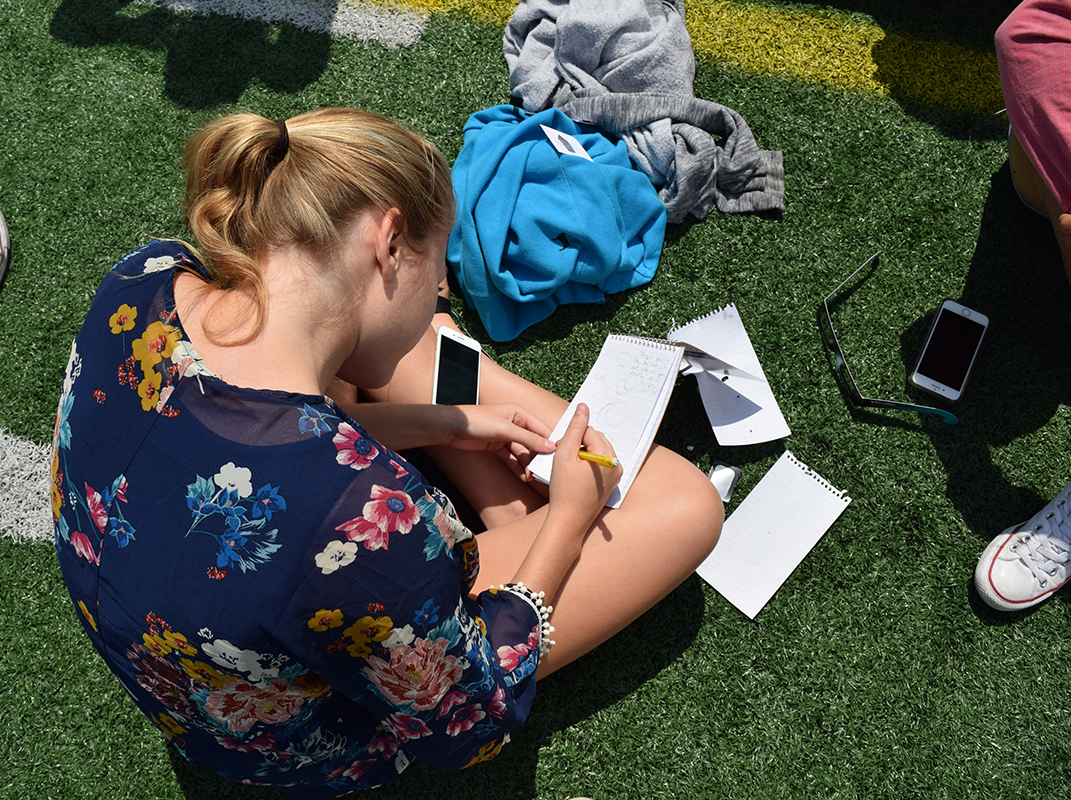 Although the eclipse may not have made any lasting impacts on the Earth, for people like Clapham, the experience of watching themoon block the sun was
"I used to go outside every night with my dad and look up at the stars. We had an app on our IPad that would tell us where all the stars were and what their names were and what constellation they belonged to," Clapham said.
"To look at the sun was incredible. When it was totality, I just looked around and it was this 360 degree view of the sunset. It was so beautiful. I was like, 'Wow, this is the best day ever.'"
The next total solar eclipse that will be visible from Missouri occurs in 2024.