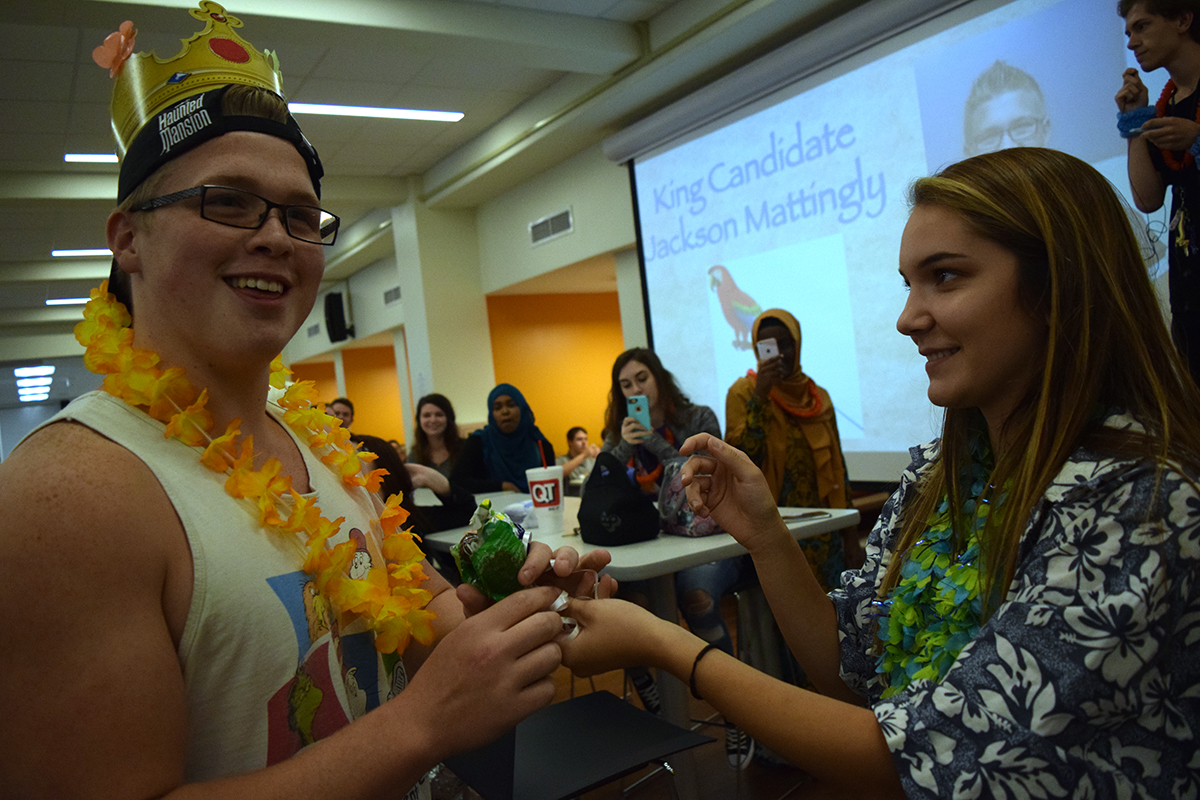 Jackson Mattingly
Q: What activities are you involved in?
A: "Choir, theater, 48th street players, and football team"
Q: How did you feel when you were nominated for Homecoming court?
A: "I didn't know it was going to happen so it was a surprise."
Q: Why do you think people nominated you for homecoming court?
A: " I can't think of a reason, hopefully because I'm good looking."
Q: What qualities do you think that people should look for in the candidate that they vote for?
A: "Someone they can be friends with."
Q: What is your life philosophy?
A: "Smile everyday, because you never know who you're going to be the smile for."
Q: If you had a superpower that could affect the school, what would you have and why?
A: "I don't know, maybe flying."
Q: What advice do you have for underclassman?
A: "Make lots of friends, smile at everyone. If you see someone who needs help, help them. Don't just leave them alone."
error:
Content is protected !!