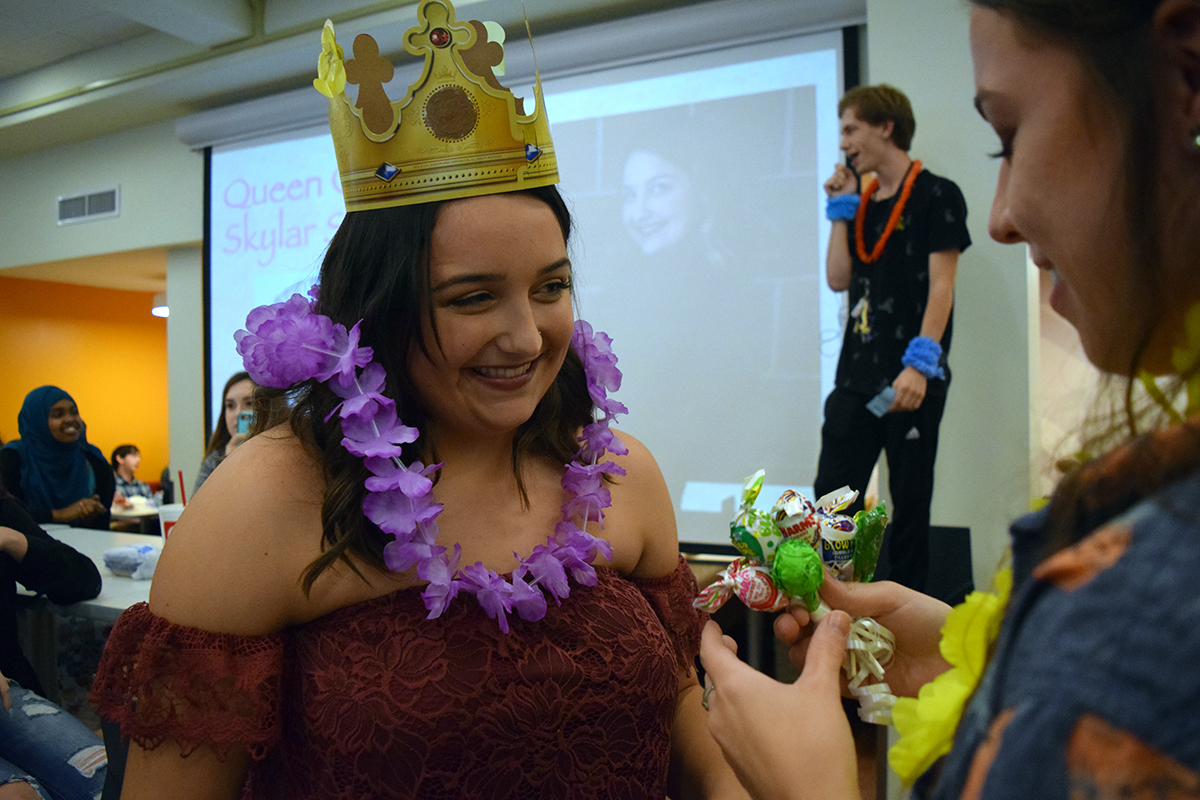 Skylar Seitz
Q: What activities are you involved in?
A: "Soccer, Key Club, NHS, Student Council, Leadership, Art Club. That's all I can think of right now."
Q: How did you feel when you were nominated for Homecoming court?
A: "Shooketh. I was very surprised and thankful for all of my friends."
Q: Why do you think people nominated you for homecoming court?
A: "They're crazy. I think that's why."
Q: What qualities do you think that people should look for in the candidate that they vote for?
A: "I think a genuine personality, someone who treats everyone with care and compassion. Someone who represents who they are on the inside to everyone."
Q: What do you think the homecoming court, especially the king and queen, represent"
A: "I think they represent Tonka as a whole, so all of the care and compassion that we as a school share."
Q: If you had a superpower that could affect the school, what would you have and why?
A: "I think something that could stop arguing. If i tapped your shoulder you'd just zip it. It just sucks to walk down the hallway and watch people fight."
Q: What advice do you have for underclassman?"
A: "Get involved. It's the best way to get to know people.
error:
Content is protected !!