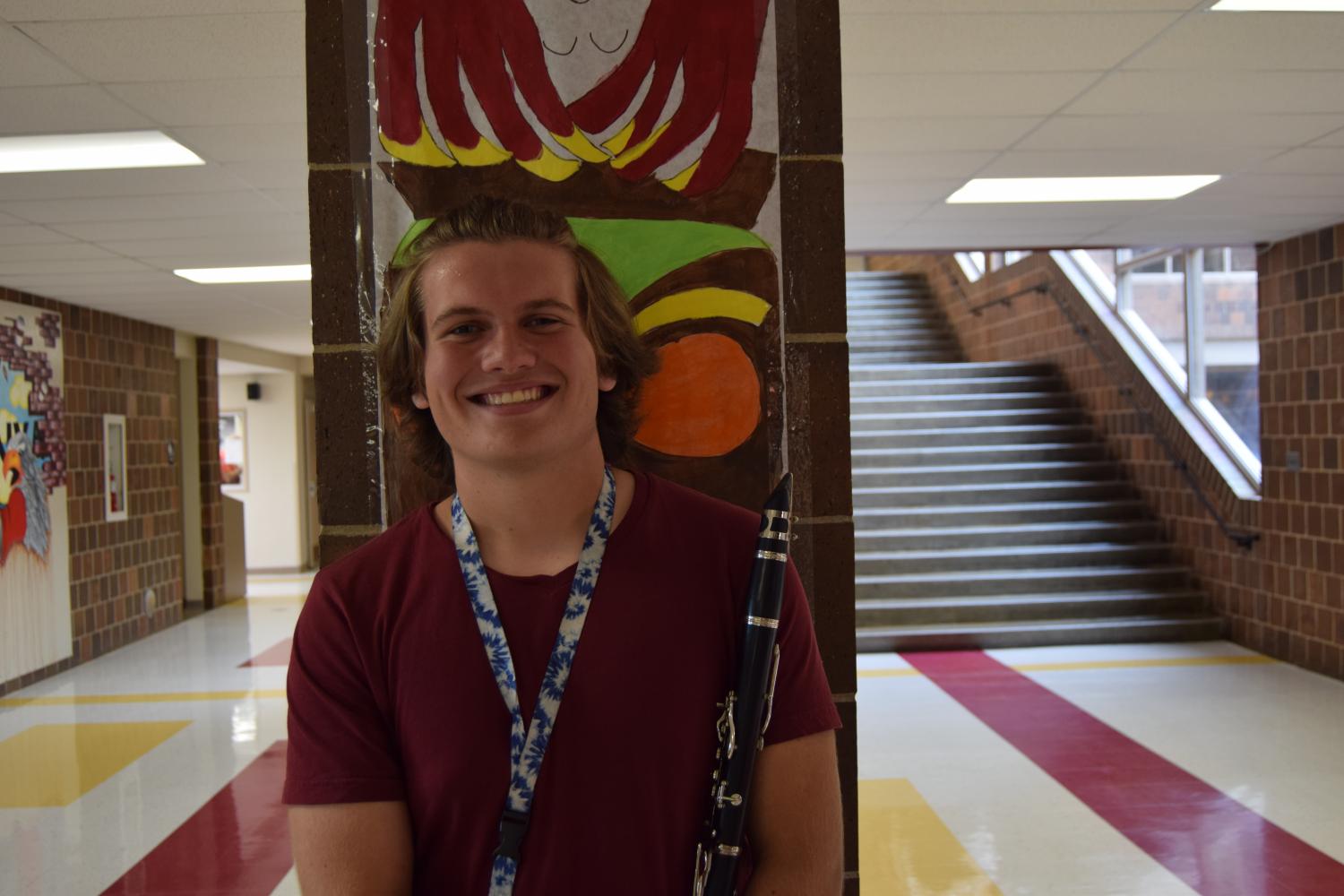 Nate Blanton
Q: What activities are you involved in?
A: Science Olympiad, Band, Soccer, Students Activities Council. I've been involved in Boys State, Northland Chamber of Commerce and Youth Leadership. I feel like I'm forgetting some but those are the big ones I think.
Q: How did you feel when you were nominated for Homecoming court?
A: "I've been humbled and honored but I kind of saw it coming because just about everybody that voted for me either came up and said that they voted for me or that they thought I was going to win."
Q: Why do you think people nominated you for homecoming court?
A: "I mean, I'd like to think it's because I embody the spirit that is at Winnetonka, but I don't maybe people just like me or something."
Q: What qualities do you think that people should look for in the candidate that they vote for?
A: "Right now I'm encouraging everybody to vote for one person and that is Harper Ross, because she is kind and caring and I think she embodies the spirit of this school more than me. I think you should look at the attributes of the person as a whole and not reflect on their actions that they've done in the past. I think just in general they should vote for the people that they like or know or affiliate with and make that decision based on their morals and views.
Q: What is your life philosophy?
A: "I'm still working that out but I mean, I think you should treat others how you want to be treated."
Q: If you had a superpower that could affect the school, what would you have and why?
A: "I want a school spirit ray because giving people school spirit would be nice. I try to do that already but it's not 100% effective."
Q: What advice do you have for underclassman?
A: "Even if you don't think that you're smart or a very good person try to get involved.Groups and activities are always trying to go after the same people so if you're not involved in anything then try to pick one thing and stick with it all throughout high school. Build up on your strengths and you'll have a fun time."
error:
Content is protected !!