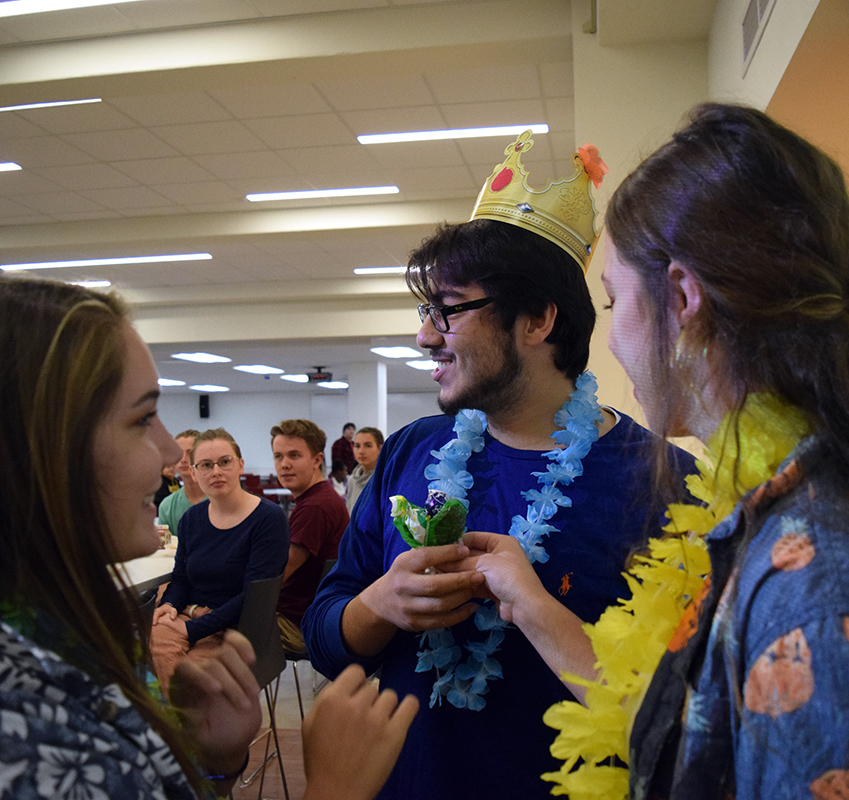 Waleed Khaleel
Q: What activities are you involved in?
A: "I'm in MSA [Muslim Student Association], Diversity Council, and Key Club."
Q: How did you feel when you were nominated for Homecoming court?
A: "Yeah, I'm still in shock, it was unexpected."
Q: Why do you think people nominated you for homecoming court?
A: "I think people voted for me to put in a dash of foreign."
Q: What qualities do you think that people should look for in the candidate that they vote for?
A: "Involvement, leadership and a sense of humor."
Q: What is your life philosophy?
A: "Forget the past and plan for the future, and live the moment."
Q: If you had a superpower that could affect the school, what would you have and why?
A: "Funny superpower, to make people laugh."
Q: What advice do you have for underclassman?
A: "Don't do drugs, make the best out of your year and enjoy school."
error:
Content is protected !!