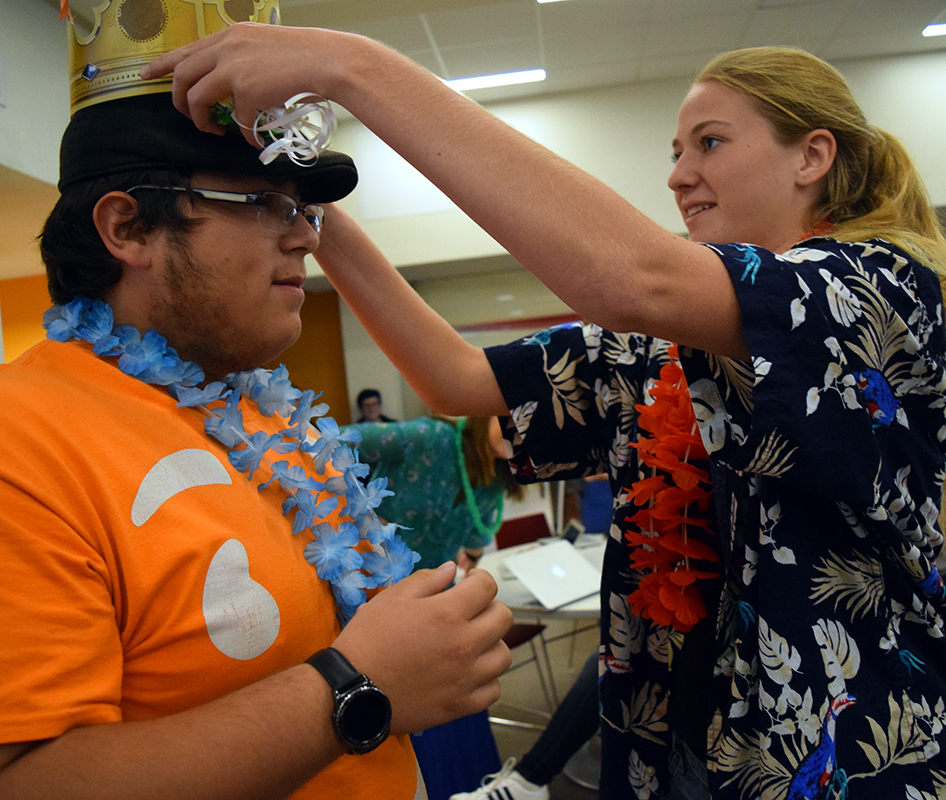 Jayson Salinas
Q: What activities are you involved in?
A: "Band and Scholar Bowl. I would have to say that's it."
Q: How did you feel when you were nominated for Homecoming court?
A: "I had a lot of people telling me about it saying, 'Oh I voted for you,' and I'd say, 'That's pretty cool, thank you.' You just don't expect it to happen. You hear a lot of people saying it but it just didn't seem like one of those things that was happening."
Q: Why do you think people nominated you for homecoming court?
A: "I don't know, I'm a meme. I guess they wanted to see the meme up there.
Q: What qualities do you think that people should look for in the candidate that they vote for?
A: "Humor."
Q: What is your life philosophy?
A: "Let's cross that bridge when we get there. That's actually my philosophy. It sounds like I was trying to avoid that question but that is my life philosophy."
Q: If you had a superpower that could affect the school, what would you have and why?
A: "The power to make it snow because we all need a snow day every once in awhile."
Q: What advice do you have for underclassman?
A: "Be careful not to choke on your aspirations."
error:
Content is protected !!