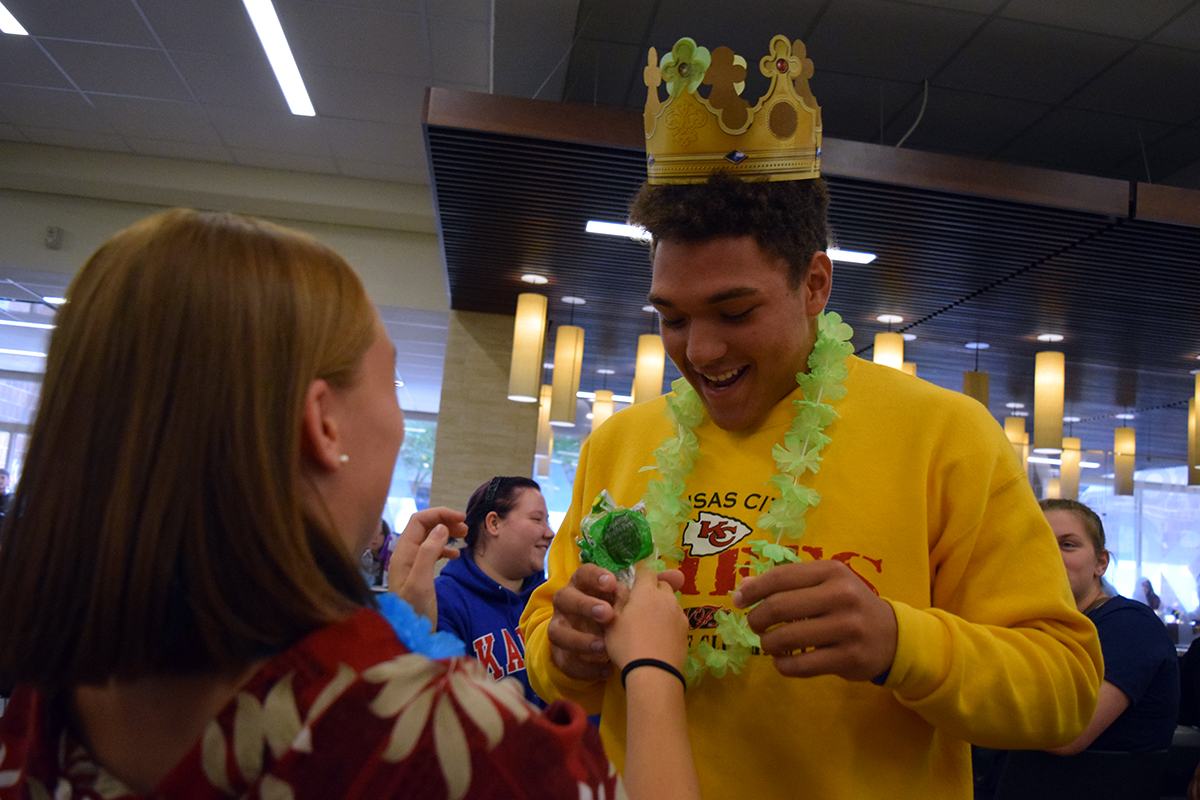 Michael Small
Q: What activities are you involved in?
A: "I do football, I run track, I was a part of College Ambassadors, and I'm probably about to do baseball".
Q: How did you feel when you were nominated for Homecoming court?
A: "Everybody always says that I'd probably get nominated, but I ran into the other people up there, and I didn't really know any of the other candidates. It was alright."
Q: Why do you think people nominated you for homecoming court?
A: "I'm really outgoing and am cool with everybody. You'll always see a smile on my face."
Q: What qualities do you think that people should look for in the candidate that they vote for?
A: "I think they should look for people that are very outgoing and won't have a problem with putting themselves out there, and is pretty much just a friend of everybody."
Q: What is your life philosophy?
A: "Just keep swimming."
Q: If you had a superpower that could affect the school, what would you have and why?
A: "It would be to stop time, so that I can – it does sound bad – but look off of people's papers."
Q: What advice do you have for underclassman?
A: "Get good grades right now, get them as good as you can, because when you're a senior that's what colleges are going to look at."
error:
Content is protected !!