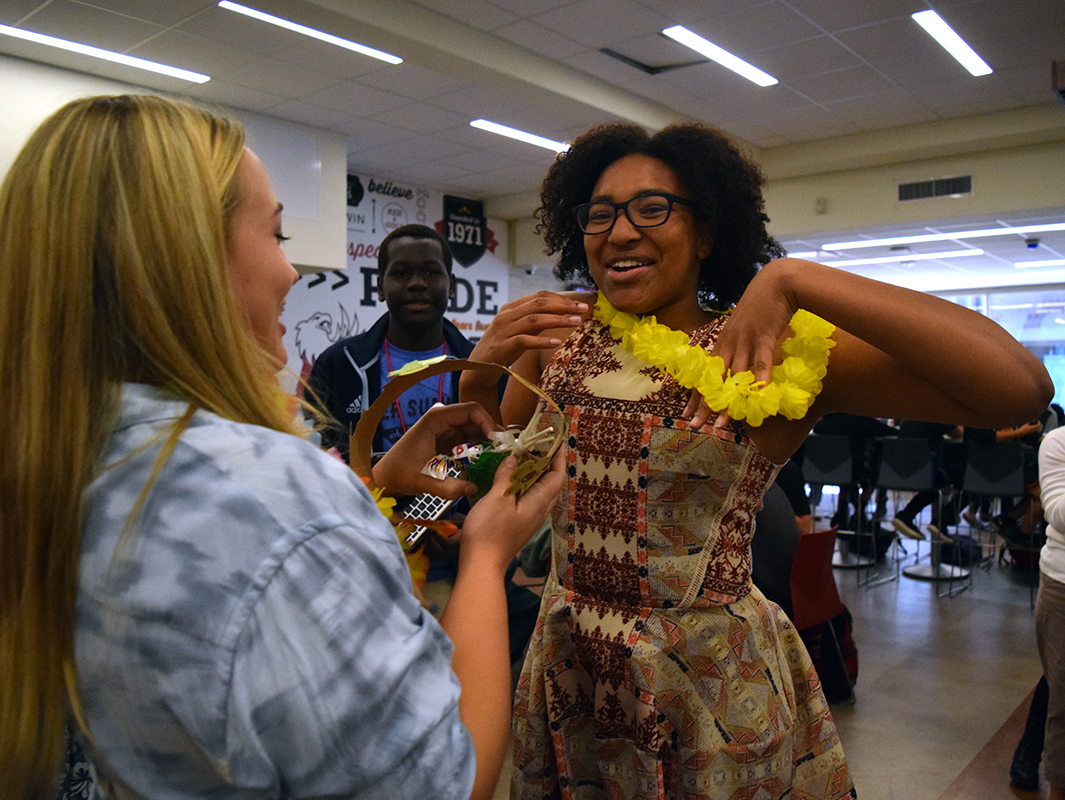 Kashe Turner
Q: What activities are you involved in?
A: "I'm involved in FCCLA, robotics and orchestra. I do ACE. I'm involved in dive, and yeah they keep me busy, especially throughout the entire year."
Q: How did you feel when you were nominated for Homecoming court?
A:"It's surprising, honestly, because I really wanted it. I didn't think I was going to get it. It felt surprising, but I'm really thankful."
Q: Why do you think people nominated you for homecoming court?
A:"Because I told people to. I think because I give off a positive disposition, I'm usually positive."
Q: What qualities do you think that people should look for in the candidate that they vote for?
A: "Someone who's a good representation of Winnetonka. I think that's the most important thing, because you want someone who will represent your school in a positive way."
Q: What is your life philosophy?
A:  "Carpe Diem."
Q: If you had a superpower that could affect the school, what would you have and why?
A: "Free candy for everyone. I would just shoot candy out of my palms. Then everyone would have a happy day, because candy makes everyone happy."
Q: What advice do you have for underclassman?
A: "Get involved and just try to make the best of every situation."
error:
Content is protected !!